Keep your living room looking stylish with these easy budget friendly ideas we wish we thought of before!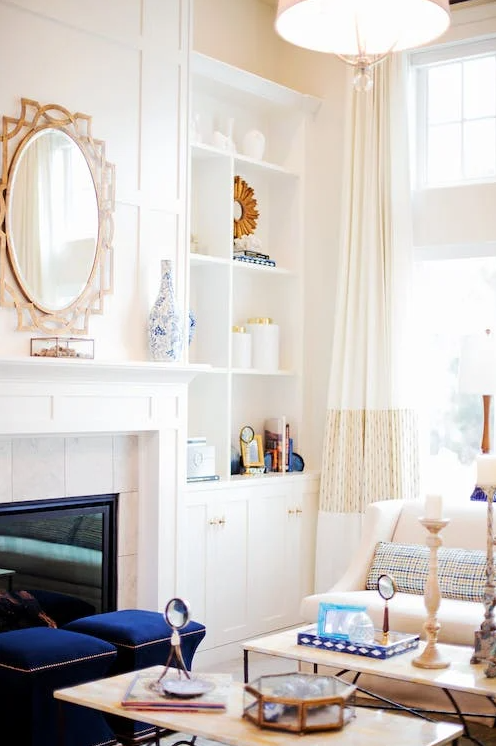 Our lives revolve around our homes. When we return home after a tiring day at work, we want our homes to be a sanctuary to give us the peace we need. The room we spend most of our time in is the living room. This is where the family stays, talks, plays games, and has a great time.
So why don't we revamp this room and make it everything we want? 2023 offered us a lot, and that includes cool living room trends to change the look of your favourite room completely. Let's not waste more time and dive right into the top 6 living room trends.
If you have been planning a renovation, use these six living room trends, and you're good to go!
1. Display Your Heart
Why are you keeping your keepsakes hidden in the cupboards? Well, it's time to take them out. Rather than leaving your walls empty for a contemporary look, add a sense of home to them with your keepsakes. You can use the shelves and sideboard to feature all the wares you have kept away. These keepsakes can include decorative plates, figurines, and anything that makes you feel connected to your home. Such décor can take you back to the Victorian era when they adorned their homes with wall plates, floral displays, and other collectibles.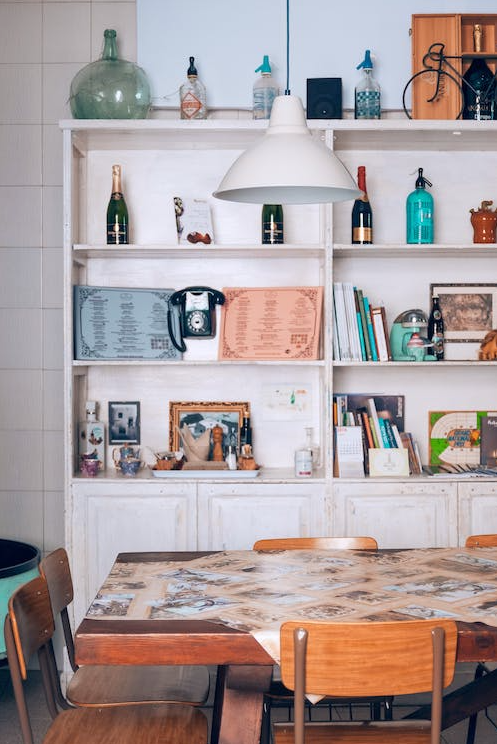 2. Nature Is Trendy
Minimalistic homes have left our spaces devoid of nature, and this is your cue to bring it back. Nothing says refreshing better than a house plant. You can lift the aesthetic and bring more stability with multiple houseplants in your home. If you like flowers, this is the perfect excuse to set them up in a vase and add a pop of color to the space. Other than including actual nature in the picture, you can also add natural elements such as color schemes and textured furniture. They can take you back to the warmth of nature and make you feel grounded.
3. Switch It Up With Boucle & Velvet
If you're looking for new textures and fabrics to include in your space, then you must go for Boucle. It is a type of yarn made with wool, cotton, linen, and silk. This fabric is gaining a lot of popularity in living rooms in the form of sofas and textured cushions. It is most commonly available in different shades of white and cream. Such fabric is best suited for homes with more adults than children and pets. This is because it can quickly grab dirt and stain, running the look of the fabric.
For those looking for an alternative, velvet is the top choice. It is a royal fabric and gives your living room an air of luxury. The best part is that the material is very durable and versatile. Not only can you use it for your sofas, but it can also make a complementing cocktail chair.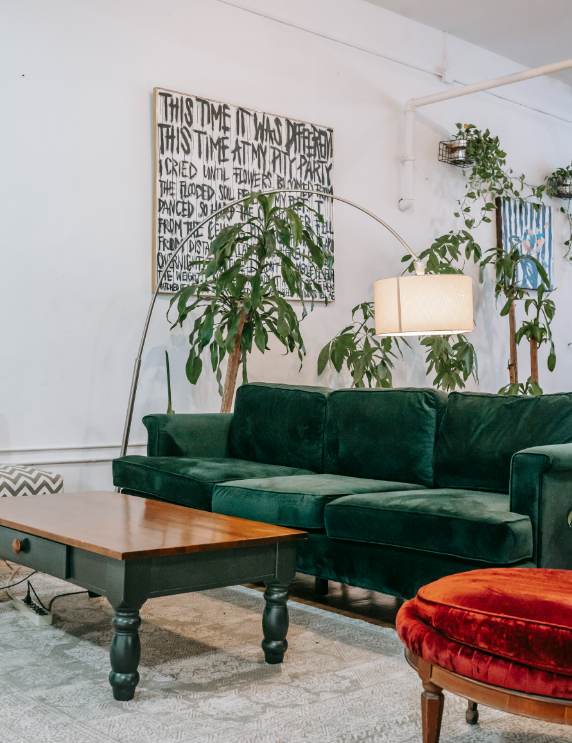 4. No More Blues with Blue
Ever wonder why staring out at the blue sea is so therapeutic? That's because our eyes don't adjust much to see the color. Blue is the color of the season, and if you want to make your living room more peaceful, add blue around you.
You can paint the accent walls a deep blue and surround them with accessories that contrast and match the hues. Sky blue and electric blue are the top choices!
5. Multi-Functional For More Family Time
Living rooms have evolved. They are no longer a room to sit in; this is where families spend most of their time bonding with each other. So why don't we make our living rooms more functional so our families can spend a lot of time together?
There are many clever ideas to make your living rooms more functional. For instance, you can invest in furniture pieces that double as storage places. Many cool ottomans can store all your board games, and you can whip them out whenever you want for family time. That does not mean you must compromise on luxury; find a luxury furniture store that makes multifunctional furniture.
6. Contemporary Graphics
Graphic patterns are making a solid comeback, but there is a twist. Vivid patterns are not the star of the show. Instead, muted graphics help bring out the rest of the room around you.
You can match the graphics with complimentary furniture if you channel your creative side. But make sure you do not complicate the space with more graphics or patterns, as that can overshadow the aesthetic you want to portray.
In conclusion, the living room trends in 2023 offer us the opportunity to create spaces that reflect our style and enhance our daily lives. These trends help us turn our living rooms into multifunctional, comforting, and stylish sanctuaries where we can truly relax and connect with loved ones.