Nestled in Kangaroo Valley on the NSW South Coast, lies the cosy country abode that was so lovingly restored by artist, stylist and creative director Lisa Madigan. It's just gone on the market and its interiors are as gorgeous as you'd expect, so let's take a peek.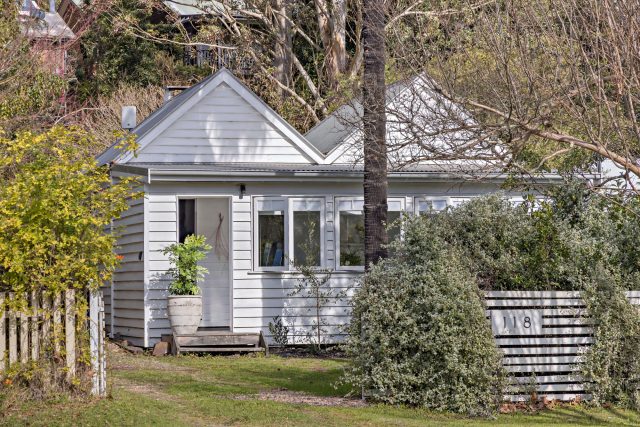 Lisa purchased the two-bedroom property in 2006 and has a treasure trove of memories from years spent in this special place. But the time has now come for the home, known simply as The Cottage, to find a lucky new owner.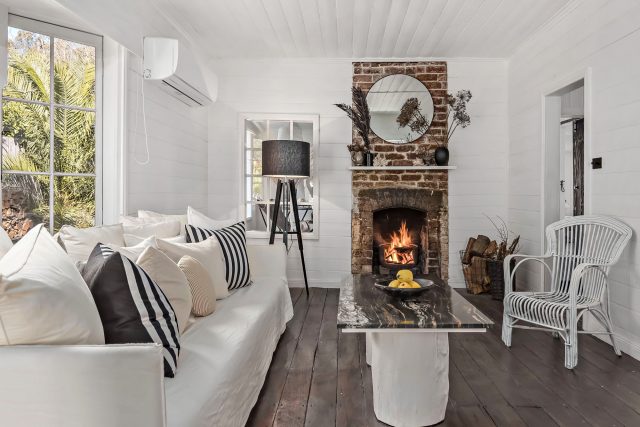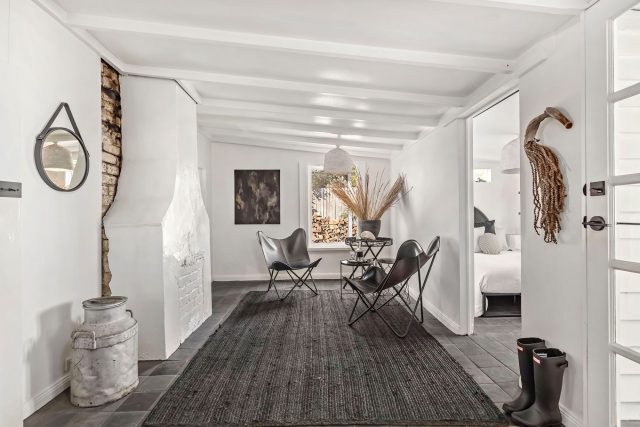 Lisa and her husband fell in love with the idea of quaint cottage life whilst travelling the Great Ocean Road on their honeymoon. Soon afterwards, she began her search for their own retreat in the country and knew she had found "the one" the moment she stepped inside. Little did Lisa know at the time of purchase that the property would take on many roles in the years to come; a weekend retreat, her art studio, a place to host workshops and exhibitions and even their permanent home for eight years.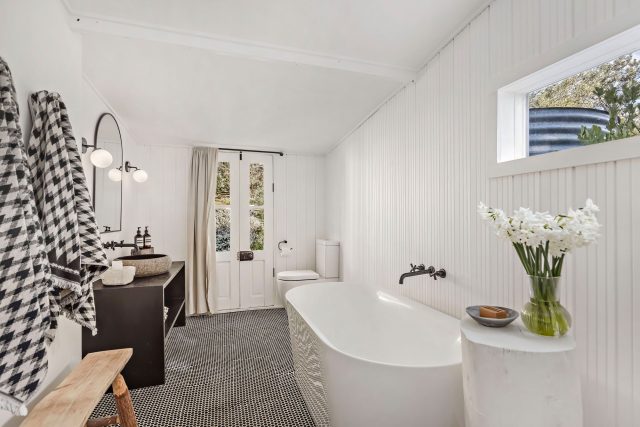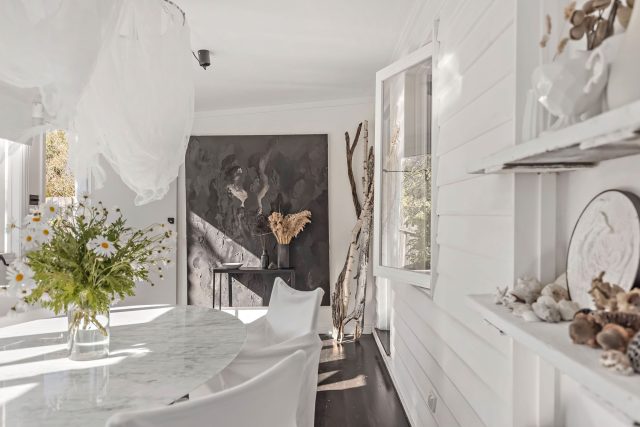 The Cottage has a rich history holding many stories within her walls. Originally built in the 1880s to house the Kangaroo Valley Times, it is amazing to consider the stories of bygone days that were written and published in these very rooms. Despite the home now being beautifully restored, evidence of where the presses once sat still mark the floors.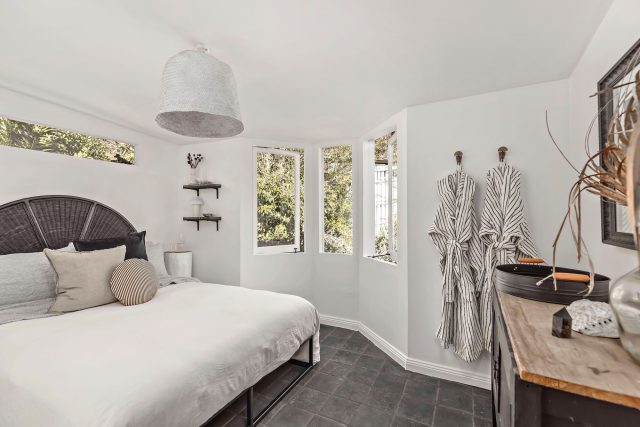 Upon arrival you're greeted by the unique double pitched roof, crisp white walls, alfresco dining area in the gardens and the striking federation palm tree that towers towards the sky. As you walk through the front door you are welcomed by an effortless blend of old and new finishes. Textures of original floorboards, concrete, dark quartzite and raw brick are balanced with soft linens, fine art and floristry.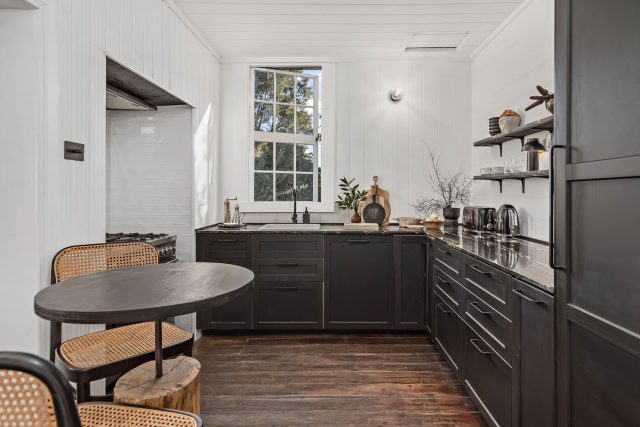 Not surprising when you consider Lisa's creative talents, it really is a feast for the senses. She's responsible for the transformation of many luxury hotels including Porter House Hotel, Ovolo and 202 Elizabeth. Her next commercial project will soon commence at Links House Bowral where she will no doubt revolutionise the 17-room boutique hotel with her evocative styling and ability to create romance, warmth and luxury in an effortless manner.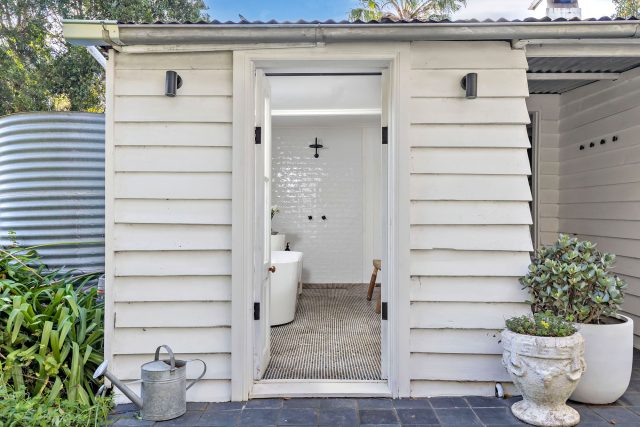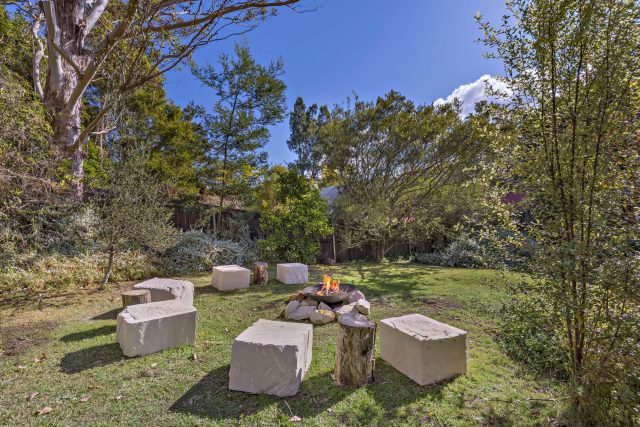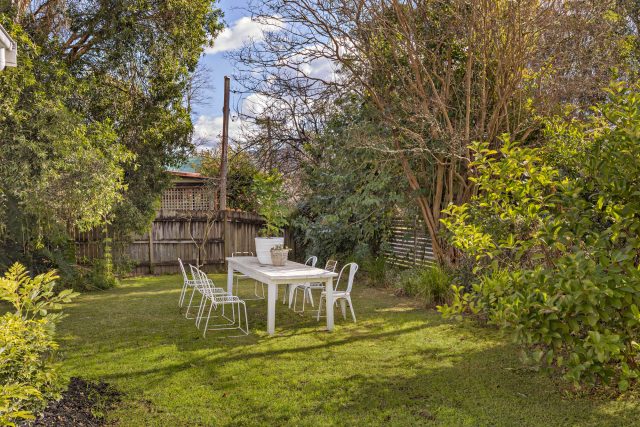 When work pulled Lisa and her husband back to the city, The Cottage became a successful Airbnb listing and has hosted engagements, weddings and even served as a pop-up restaurant for 40 lucky guests who were treated to a truffle dinner cooked by chef extraordinaire, Annaliese Gregory! Its ability to transform and deliver delights is endless.
118 Moss Vale Road, Kangaroo Valley is listed with Nick Dale of Belle Property Berry. For more information.