Hi Everyone,
If you're just tuning in, the third part of the post is at the end of this one. There are some fantastic sources for the big Regency Hurricane Shades. One has fixtures and shades.
Just look for the Asterisk like this * for part II
Part III has a double Asterisk **
If you haven't seen this post, here is where it began on Monday, the 17th of July.
***
I just went for a 2.5-mile walk in this disgusting hot and humid weather. Although I shouldn't complain as some of you live someplace where being outside for that length of time would be dangerous.
Laurel, wait. It's Monday evening. Has the heat gotten to you? You rarely post on Monday.
Okay, I realize this is unusual without getting into a big thing. Let's say that the internet has changed dramatically in the last year. So, to help the business, I had two choices.
1. Put a big chunk of the content behind a paywall.
2. Do shorter posts, sent out four times a week instead of twice.
I was all set to do number one, but about 8 days ago, it felt all wrong.
Therefore, I'm not going to do that. The content behind the paywall would have been largely renovation related. While some of you might be jumping up and down for joy, I know a larger group would be disappointed, if not downright angry.
So, that's what's going on. This is also why I'm encouraging you to help support this site by clicking the Amazon link.
Thank you so much!
Some of the posts will be a continuation of the previous post.
But, some like today's post about super; no INSANELY high-end lighting will be a preview.
However, this also ties into Sunday's post about ways to save money renovating. But, now, we are going to segue into decorating.
One area that might catch people off-guard when furnishing a home is lighting. Remember, I need over two dozen light fixtures for my 1215-square-foot condo!
Even moderately-priced lighting will add up if one wants a beautiful lighting scheme.
For Wednesday, I will discuss ways to slash that budget in half or even one quarter or less.
But first, you know that insanely high-end lighting sconce I love?
It's the Anglo-Indian sconce I was discussing in Sunday's post. Renovation Budget & How to Spread Your $ Further.

Yes, the ones cost over $16,000 (incl. S/H and tax) for TWO sconces.  You can find them on 1stdibs. They are not antique or even vintage. They are new and created by David Duncan. I think they're all gorgeous, but not many people can afford to plunk down 8k for one sconce.
But, why are they so expensive, Laurel?
I'm not going to answer that, but I think you can read between the lines. However, what if I told you that you could get the basic components of the fixture, the arm, and the backplate, on eBay or Etsy, for well under $100 for a pair? (on average) And, some of them come with hand-blown glass shades. They might be a few hundred each, in that case. I got one sconce for 15 bucks last night.
These were created by a more or less defunct company, Virginia Metal Crafters, and were part of their Williamsburg Collection. They were not called Anglo-Indian, yet they definitely are.
Below is a small widget with some I found. There are different styles.

One has a plain stem. The more common one has the S turn the opposite way. However, if you keep looking, you can find the other style the same as Furlow's, and like the ones they sell on 1stdibs.
the stem of the anglo-indian sconce wired for electricity
Some of Metal Crafter's metal hardware parts are identical.
Here's one example of two double-arm Metal Crafter's sconces.
So, what's going on?
Well, Anglo-Indian has to do with furnishings during the late 1800s and early 20th c when the British colonized India. There was a merging of cultures; subsequently, the term Anglo-Indian.
The Williamsburg style from the late 18th century is a Georgian style because everything was back then.
And, Georgian, as you probably know, is a neo-classical style. Anglo-Indian is a lovely blend of both cultures.
To be clear, these sconces started as candle sconces.
Wiring is not a problem; looking closely, you can see the wires hugging the stems as snugly as possible. Then, they are painted to match.
But, what about those wooden things? What are they? Are they some sort of stylized clam shell?
Well, they could be.
However, what they are is a classical architectural element called a palmette.
Page in which appear various illustrations of palmettes from A Handbook of Ornament by Franz Meyer (1898)
Yes, they do look rather Egyptian, and that is where the palmette motif originated, I believe.
I see now that this element makes a lot of sense since the Georgian period embraced everything classical.
Okay, so where do you get one of these palmette backplate thingies?
Ahhh… that is the challenge.
First of all, they are not all exactly the same. Furlow's have more detail. Some are more round, and some are elongated.

The above Anglo-Indian sconces belonged to Mario Buatta and were auctioned off at Sotheby's. These appear to be quite old. His palmettes are more petite than most.
A detail of the lovely Buatta palmette backplate. And yes, his rare antique sconces were not insanely expensive.
However, try and find one of these backplates. This is how I beat the heat because they don't exist in the marketplace. I love this sort of challenge. My discovery is that in the marketplace, there are carved wood pieces along the same lines, but nothing exactly like one of these that's made to fit a sconce backplate.
Therefore, the palmette backplate will have to be custom-made.
In fact, this detail may very well be the most expensive part of the lamp. But, you can also do these lovelies without the exotic stylized palmette backplate. Still, your backplate must be large enough to cover the electrical box. That is if you want to have them wired for electricity. You can still use them as candle sconces.
Remember the company, Heartwood Carving, that came up when I was on the palm frond craze? Well, they will do custom work.
And, they just happen to have a palmette or shell close enough to the style on 1stdibs. I did a mockup which I'm quite happy with. I'll share it on Wednesday. I don't think it'll be terribly expensive. I am going to investigate and hopefully have an answer shortly.
Now, these high-end sconces, even for cheap, might not be your thing, and not every home can handle them because they are quite large.
Depending on the style of arm and hurricane shade used, they generally run from 16″ – 25″ tall, with an 8″ to 12″ projection.
For Wednesday, I'll share my design and some other ideas for how to get high-end and ultra-high-end lighting for a lot less.
I hope you like these shorter but more frequent posts. It's also a little easier on me.
* Here is where part II begins of the high-end lighting for cheap.
First of all–
I am completely blown away by the incredibly kind comments. I've been struggling with this issue for months. So, I can't tell you how relieved I am to hear that so many of you like the idea of shorter posts more frequently.
Anyway, I took the components from my new lamps and virtually created the palmette/shell backplate.
Of course, after I have all of the elements, someone will have to put them together.
Brenda from Canada left a great comment about not being able to install homemade sconces in Canada.
I'm pretty sure we aren't allowed to do that, although people probably do that sort of thing. The electric parts will be UL certified, and the refurbished sconces must be made and installed to code. That means a professional will put them together for me.
Okay, so here's my scale drawing before it became a drawing.

Each square is one square inch. I found some doorknob backplates at 3″ or 3.25″, which look great for the new metal backplates to which the arms will be attached.
I plan to turn the three double-arm sconces into six single sconces. So, that means my outlay, so far, is about $125 per sconce.
The backplates are about $25.
So, the unknowns are how much it will cost to make the custom backplates and how much it will cost to fabricate them.
From this rendering above, there's something called an edge sketch in picmonkey. It took all of one minute to create a lovely line drawing.
I left the backplate on this one because I think it looks cool.

However, I removed it for fabrication purposes.
Now comes the fun part of my virtual high-end lighting for cheap Anglo-Indian sconce.

And, above is the final product. This time the squares = 2 square inches. If only it were this easy to create these for real.
Okay, the biggest problem I'm struggling with is what color to paint the palmette shells.
I did that virtually, too.
Wait, Laurel. Where are you putting six of these?
Four in the living room and two downstairs parallel to the staircase. The ceiling is 109″ high and will have a lovely Georgian crown moulding. I can't wait to show you what we will do with that. But, anyway, if I keep the slightly smaller shades, my sconces will be about 21″-22″ high, which should be fine for that height ceiling.
So, here are my three choices for the backplates. My problem is I love them all!  However, I can only do two of the colors.
First up is a lovely teal, my signature color. This looks so beautiful with the brass.

Next up is the white, ala Furlow. These are lovely because they make the palmette less of a design feature.
And finally, my last high-end lighting for a lot less money is:

A  soft black, but actually a teal so dark, it's nearly black.
I will have to do a virtual elevation. That should give me the answer. But, that one, will have to wait. Which color(s) do you like the best?
I plan to do more lighting that mimics far more high-end lighting, but for much less money.
** Here is where part III begins of the high-end lighting for cheap.
I debated beginning a new post, but this is pretty short. However, I found two sources in the last two days.
The first one sells the BIG gorgeous hurricane shades; you can get them in many colors, sizes, and designs. The only catch for most of us is that they are in the UK. Natch. Of course, they're in the UK. That's where ALL the best stuff is made.
BUT, they ship worldwide. Hooray!
The source is John Moncrieff, Ltd.
Absolutely gorgeous and not outrageously expensive, either. BTW, here's a link for conversion from millimeters to inches. 
The next source has some very beautiful fixtures including the Anglo-Indian sconce, with about a dozen choices for the shades and other options.
They are from the Oxshott Collection in New Jersey. I did write to them and inquired if they sold the shades separately, however, I found out they do not, and they only sell their lovely line to the trade.
There are a few more points to make. I am 97.5% sure that most, if not all, of these shades are manufactured in India. Rember? Anglo-INDIAN? In fact, the entire bloody thing is probably made there. If so, you know and I know, the cost to produce these elegant beauties is relatively inexpensive.
The other thing is that there are  hurricane table fixtures called photophores.
You can find them at Wayfair and some other places. If the bottom is metal, you can throw it out and use the shade, provided the fitter is the right size. They're usually somewhere between $200-$300.
I will stay on the lookout for more sources so that we can make our super high-end lighting for cheap. I imagine there are many more in the UK. Please let us know in the comments if you find any.
Oh, Janet left THE best comment that sparked a new idea for the shell backplates.
That link takes you directly to her comment and my response.
In the meantime, the plans for the apartment are DONE, and the guys will be picking back up in earnest. I have much to share with you in the coming weeks!
But, right now, I have fireplace mantels on the brain. The link goes to a post about the best proportions, and I do still think those are lovely, but the overall size might be larger than it needs to be.
You know, I was in the apartment going over many details mid-day with my contractor. He's a doll, BTW.
I am quite sure he thinks I'm mad as they come. lol You know… the lady with the "unkitchen" and hidden doors all over the freaking place. And now, wood floors in the bathroom.
But, my point is that the place looked lighter and more lovely than ever. I could totally see the elegant but not-too-formal neo-classical vibe I'm going for.
Oh, the sconces arrived- last night. Thankfully, they are in a safe place.
Okay, that's the third and final installment of super high-end lighting for cheap.
If I come up with new sources for shades, I'll add them. and direct you back here.
I'll come back to lighting soon. It's so important, and there are some lovely, inexpensive fixtures in the marketplace….
But, here's a post from last December for inexpensive flush-mount ceiling lights.
xo,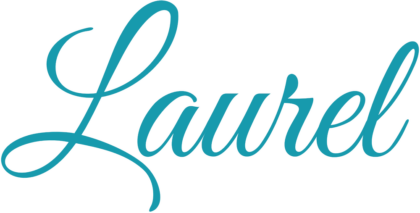 PS: Please check out the newly updated HOT SALES!
Also if you love Vintage Lighting, there's a fantastic flash sale of one of my favorite sources on Etsy. But, it's ending on the 21st of July at 11:59PM
And, the Nordstrom Anniversary Sale is now open to everyone!
Also, here's the Amazon link.
Cathy R. and others had a terrific suggestion regarding using the link.
You can save things for when you're ready to purchase. Then, click this Amazon link. (or any Amazon links on the website). After you've clicked the link, you can fetch your items, put them in the cart, and purchase them. The link won't work for items already in the cart. But, saving them shouldn't be a problem.
Also, some have put the link in their bookmarks for easy access.  Any link I post on this website for Amazon will work.
If you forget, no worries. I'm very grateful for you all!