The latest new ranges from Castlery have dropped and we like what we see! There's more than 30 new products spanning shelves, accent chairs, dining, coffee tables, storage consoles and modular sofa sets. And as well as new things, there's also expansions to existing favourites.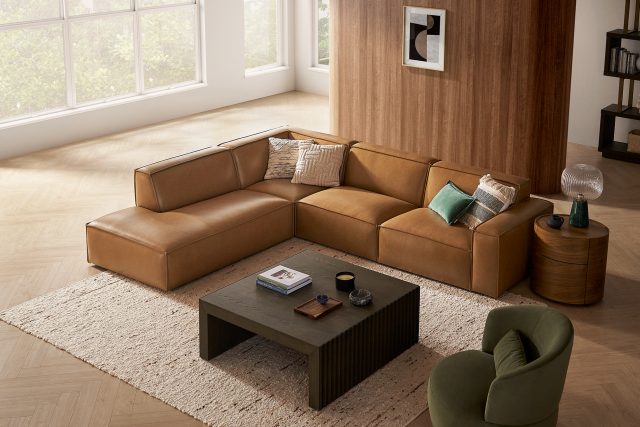 Co-founder Declan Ee says: "Basing off the theme of quiet luxury, a trend that has spilled over from the runway into homes, it's all about being intentional in choosing premium materials with quality craftsmanship that feel timeless and sophisticated. We've paid meticulous attention to the finer details whether it's chamfered edges, the angle of the curves or eye-catching cut-outs. Recognising that one size does not fit all, we've included our most extensive range of modular modules to provide ultimate customisation."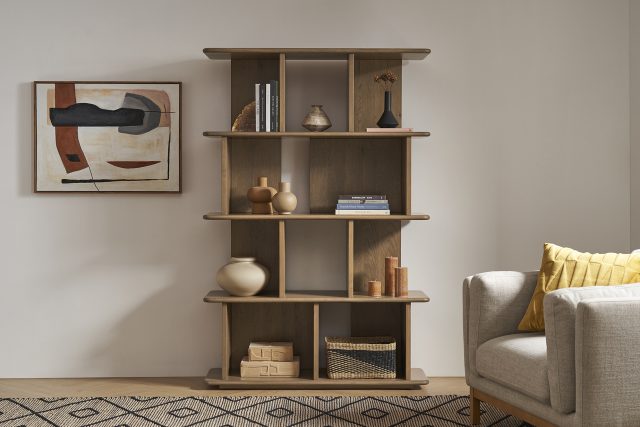 Let's take a closer look at what's new.
Casa Collection
The Casa Collection exudes refined simplicity with its white-washed acacia wood finish and wide blade legs that turn inward. Its quality craftsmanship is highlighted by rounded chamfer stop details, adding subtle visual appeal to your space. The collection comprises storage consoles and benches, in addition to side, coffee and dining tables. The clean, minimalist handle-free design fits into homes with a modern contemporary, coastal or farmhouse aesthetic. The slanted legs of the dining table and bench set give a modern twist to the dining set and maximise the space for seating. The sideboard and TV units feature textured woodgrain in a diagonal pattern set off with a two-tone colour contrast bringing a sense of polish to the rustic style.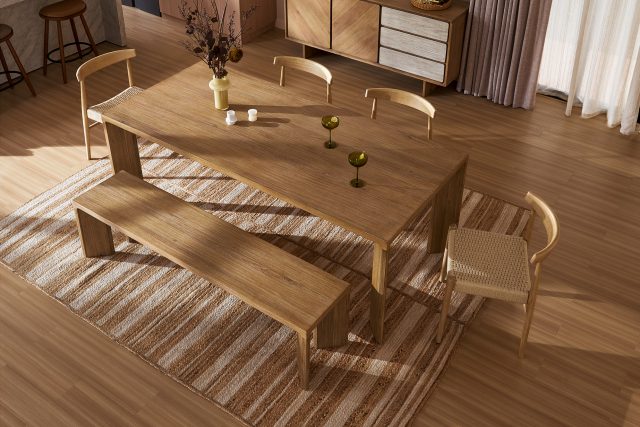 Mori Collection
Crafted with woodworking techniques to create structural support, Mori is a modular living room collection that is highly versatile. The generous, extra-deep feather-filled cushions come together to create a luxurious lounging experience. The spill-resistant protective coating gives you peace of mind while the intentionally loose fabric paired with the light wash of wood gives it a relaxed, laidback feel. Opt for the side table which can be anchored to the sofa to provide a place to rest a drink or stage the room with coffee table books. The coffee table is accented with a lap joint to show off the woodwork craftsmanship while creating structural support.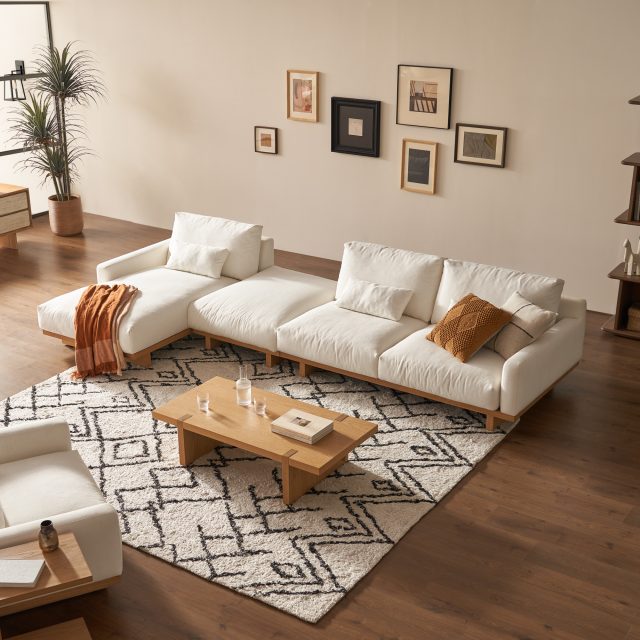 Declan adds: "The Mori is our deepest sofa yet. With its refined silhouette and feather-filled cushions, it creates a luxurious lounging experience. We have high hopes for this collection as it is very versatile and can easily fit into homes with a modern farmhouse, coastal or Japandi aesthetic. We already have expansions for this collection in the works and can't wait to reveal more in due time."
Swivel chairs
·       The new Arden Swivel Armchair is designed with gentle curves and a refined egg shape wrapped in smooth semi-aniline leather. A row of leather piping accentuates the graceful lines. Settle into plush seats with a full swivel base to lounge in utmost comfort. Available in spill-resistant performance fabric and full leather.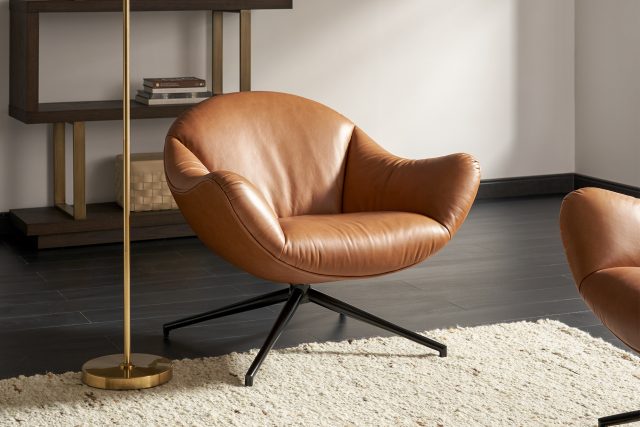 ·       The popular Amber Swivel Chair is now available in a sumptuous Dark Moss shade of velvet. Taking up a small footprint, the Amber provides the perfect cozy spot for small spaces.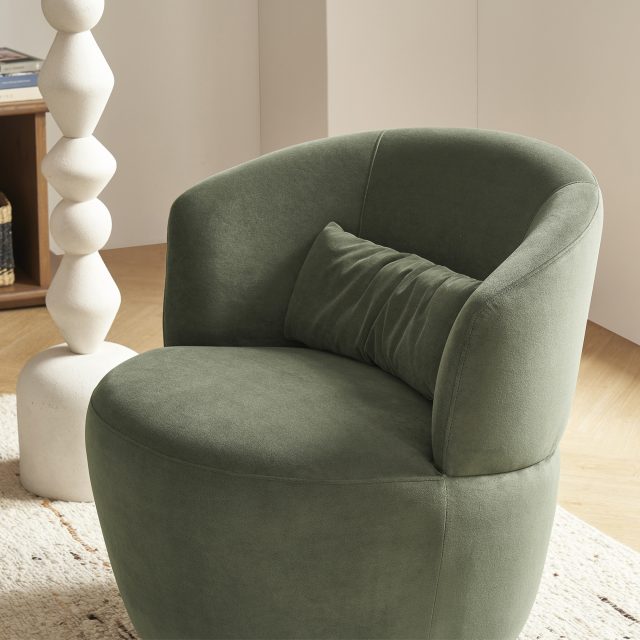 ·       For those preferring a less curvy silhouette, the feather-filled cushions of the light and airy Dawson Swivel Armchair offer an elite lounge experience. The discreet swivel base is tucked out of sight, giving it a floating cloud illusion.