WE DID IT!! The Jungalow Pop Up has officially launched! It's only been a few weeks but we are already feeling the love and community vibes. We got a DM from someone who was at Target talking about how much they love Jungalow, when someone else in the aisle told them that we have a pop up shop now! And they came in to the pop up that same day!! This is exactly the off-screen connection we were craving when we decided to launch the pop up. Connection, community, and lots of creativity – these are all the intentions we held in our hearts when we built the pop up. It was a dream come true to share it with our friends and family the day the before the grand opening. We worked our butts off for a few weeks and the launch party was the first time we got to let our hair down, put on our dancing shoes and celebrate this milestone!!
And boy, did we celebrate!!! The wine was flowing, the DJ was playing all our favorite bops (thank you Zach!!), and the vibes were goooooood!
We started off the day with a special preview for some close friends (thank you Kelly  & Jeff Mindell and Joy for coming out!). Natalie from team Jungalow did an incredible job organizing not just the morning event but also the launch party in the evening. Double the parties, double the fun (and a lot of details to figure out – haha)!!
We were feelin' fancy!!! Petrossian provided some delicious caviar and we all died when we saw the serving spoons – how beautiful are they?!?!
I got a chance to catch up with my boos Colette Shelton and Catherine McCord and I think you can tell how overjoyed I was to see them!
I also learned about some amazing new brands that are doing such cool things! Repurpose provided all the compostable drinkware for our launch party and clearly we are aligned on all the plantastic ways to take care of Mama Earth! Plants over plastic all day everyday!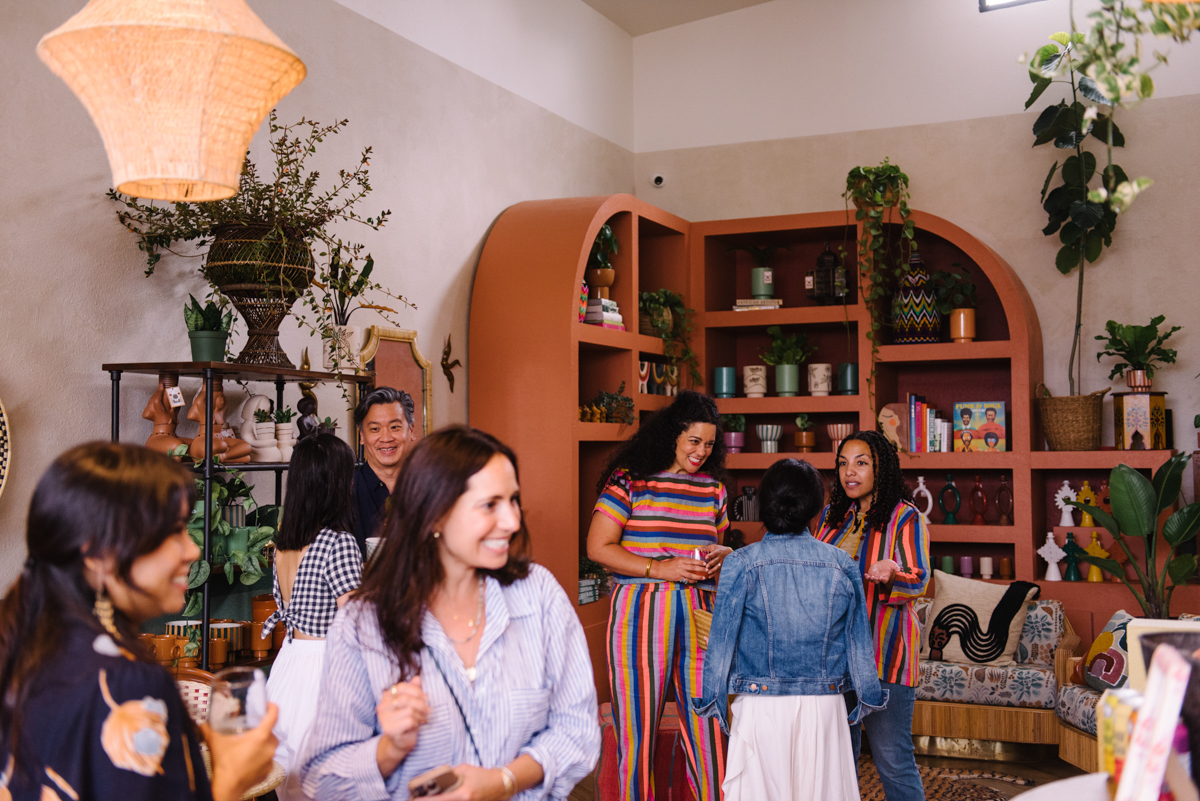 We shared stories over a few glasses of wine (thank you Avaline!!!) and caught up after a few years of … well, the Covid bubble. It was so wonderful to hug friends, dance together, and have that IRL connection that we were all missing.
My whole fam, including Ida, her uncle Zach (who was DJ'ing), my husband, Jason, my parents and siblings, aunts, uncles and cousins came out to celebrate too! It was so special to share this day with them because they have seen the pop up take shape from an idea into a reality.
Also so proud of the Jungalow fam! Jasmine (below in the pink dress – how cute is she?!), Natalie, Tara, Piper, Aimee, Andrew and Sara all worked hard for weeks before the launch to get us over the finish line.
Piper and I getting spicy on the dance floor!!
We even had some OG Jungalistas come through!! Hey Kiki, Lindsay & Alec! Seeing all our friends and fam who have been a part of the Jungalow dream over the years was NEXT LEVEL! It felt so good to connect, catch up and have some snacks and sips together! Big shoutout to Healthade – it wouldn't be an LA party without kombucha baby!! 😉
We hope you'll come by and check out the pop up for yourself this summer. Bring your friends, have a moment, be inspired, and take in the good vibes!!
Maybe do a little booty dance if you feel called! Whatever it is that makes you feel wildly YOU, that's the energy we want you to bring to this creative space. We have so much gratitude for our community, our audience, our customers, our fellow creatives and we're so happy that now we have a space to bring all this goodness together IRL!!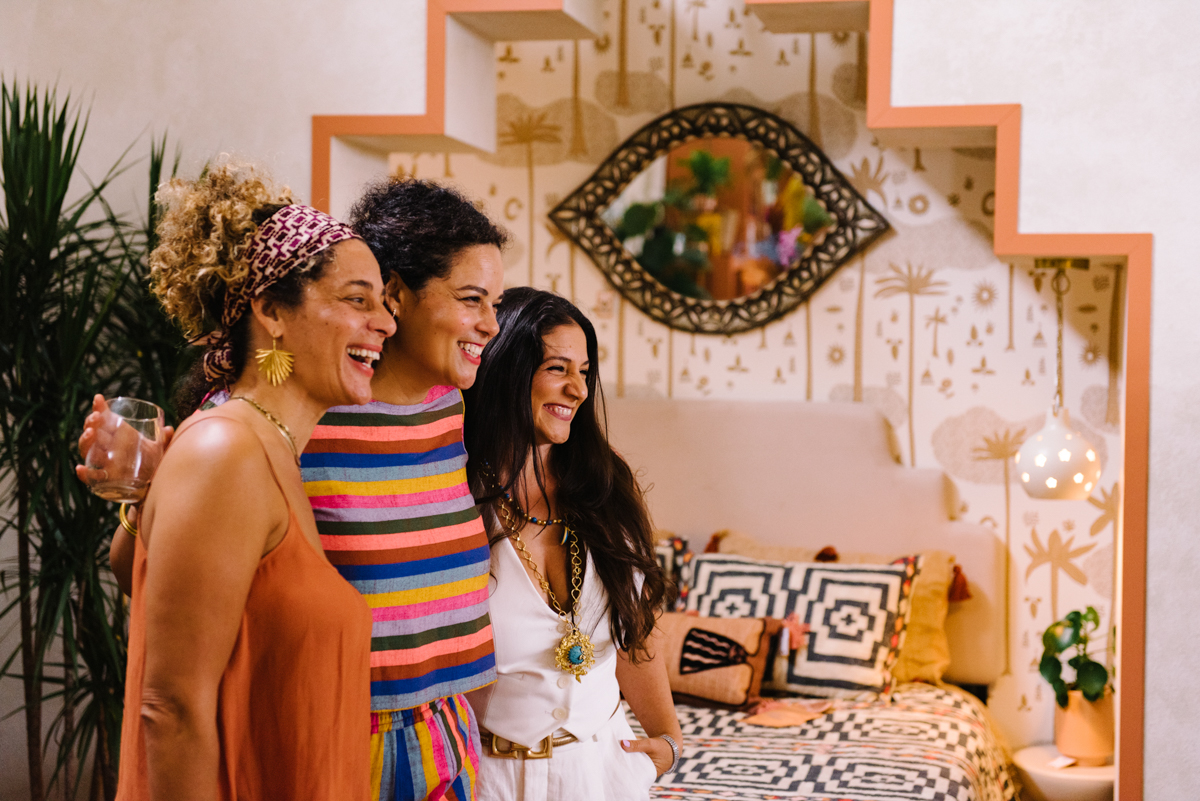 Thank you from the bottom of my heart to everyone who came out, showed up, radiated love, positivity, and high vibe energy into the space. Still feeling it coursing through the pop up and working on many more celebrations, events, workshops, and fun gatherings at the pop up this summer.
If you want more pop up news, sign up here for updates, or check out our events page if you want to join us at the pop up this summer!