7/5/23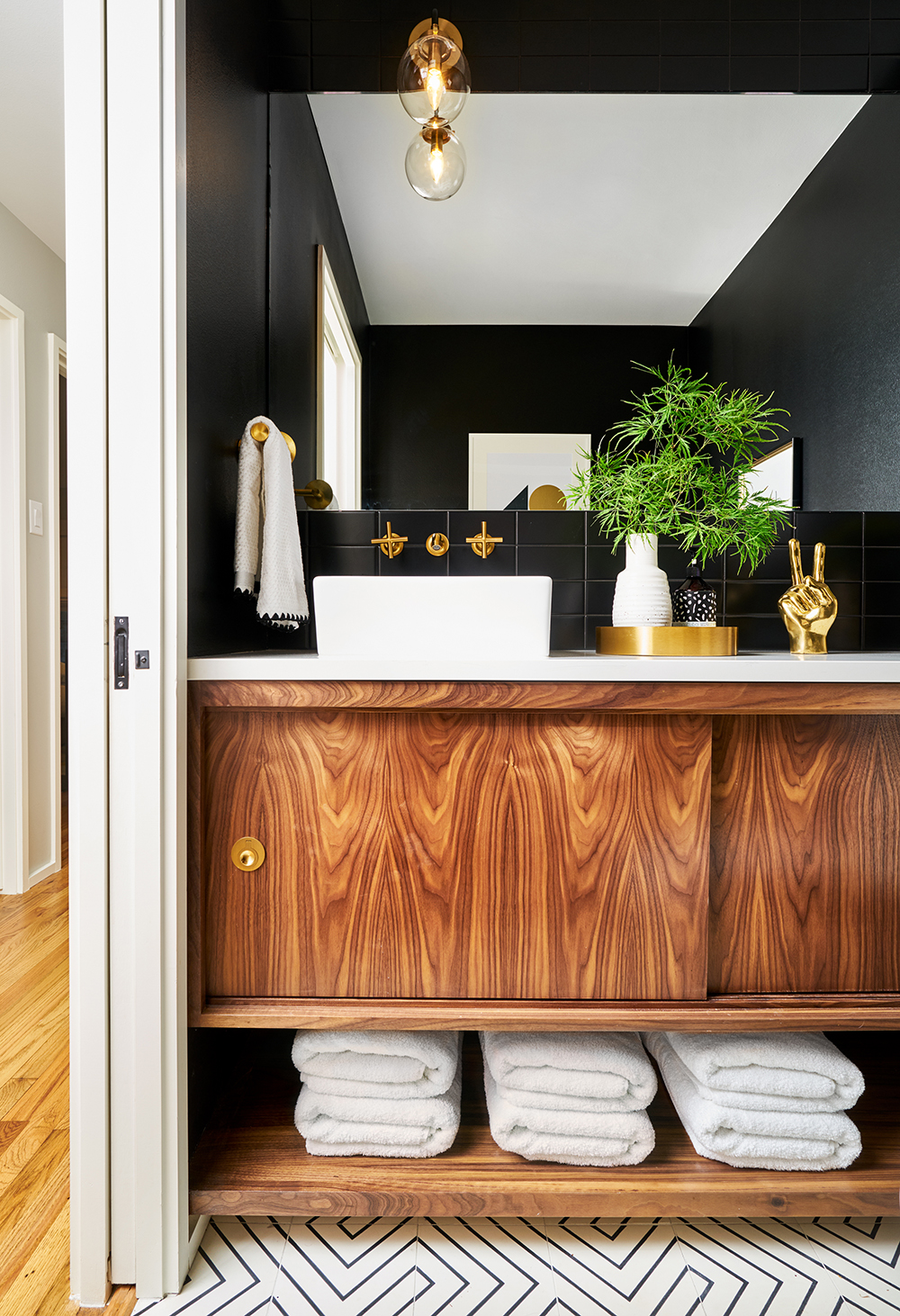 The Pulp team is known for having a unique viewpoint that combines luxury design and a flair for the unexpected. When we design a space, we think way out of the box to give our clients personal spaces that are stunning and different. Every room deserves that, even the ultra-utilitarian bathroom. Rather than just thinking of the usual plumbing and tile, there are ways to really elevate a bathroom's design into a functional and fabulous space. Here are 5 of our top pro tips!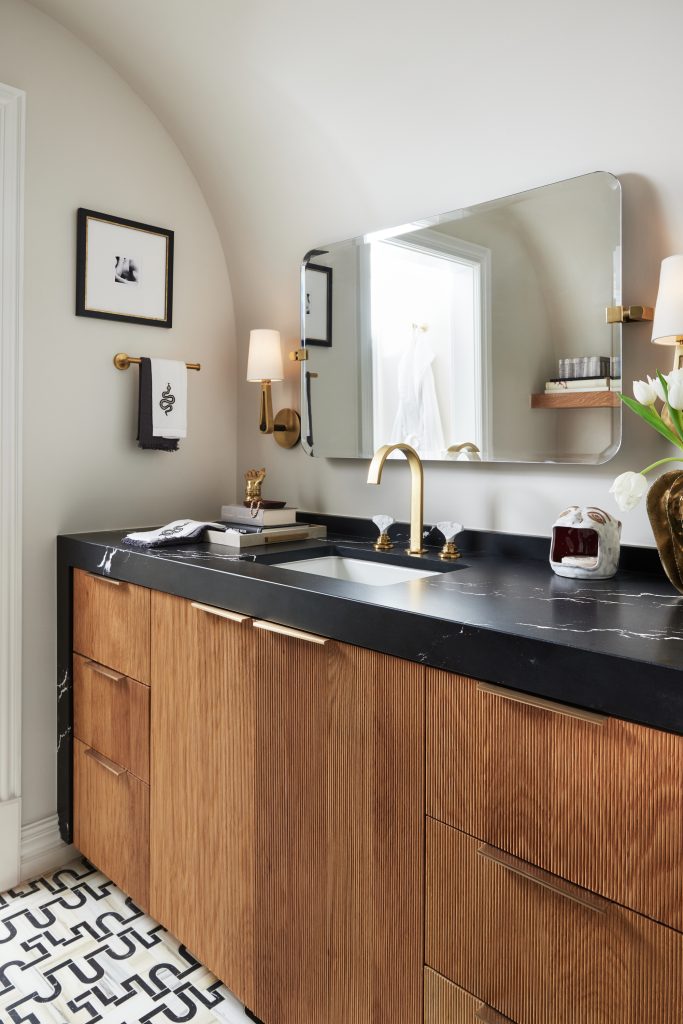 1. Custom Design
The best way to get a bathroom that functions exactly the way you want it to, and is a design that you won't see anywhere else is through custom details. The custom cabinetry we designed for our Kips Bay Dallas space (above) showcases beautiful reeded doors and drawer fronts. You can't just buy that type of cabinetry in a big box store. And look at how the stone counters continue down the side in a waterfall effect. That's another detail that you can only get with custom design. Even a custom sink can take your bathroom to an entirely new level, as you can see in the bathroom we designed below for our penthouse project in Seattle.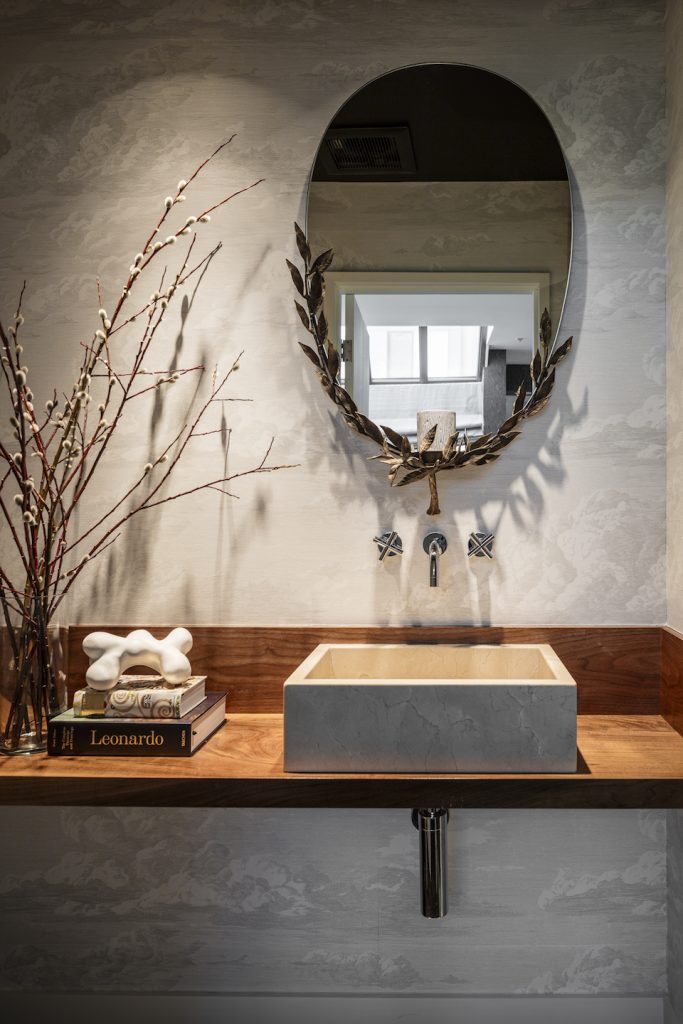 2. Add a Vanity
Every time we've added a special vanity area to a client's bathroom, they have been thrilled with how much they use the space. It's the perfect place to store makeup and toiletries, and it allows you to get ready in the morning in comfort. It's such a luxe touch, and adds a bit of glam to any bathroom, as you can see in our Laredo project below.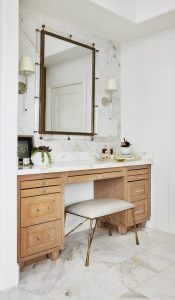 3. Make It Steamy
There are so many bells and whistles that you can get in a shower or bathtub today! One of our favorites is a steam shower. It has so many health benefits, and it transforms your bathroom into a spa-like experience. You can also find aromatherapy showers, sound wave therapy for your tub, and built-in music systems. Ask your designer for all the latest tech innovations to help make your bathroom the perfect oasis, like the one we designed in Snoqualmie, Wash., below.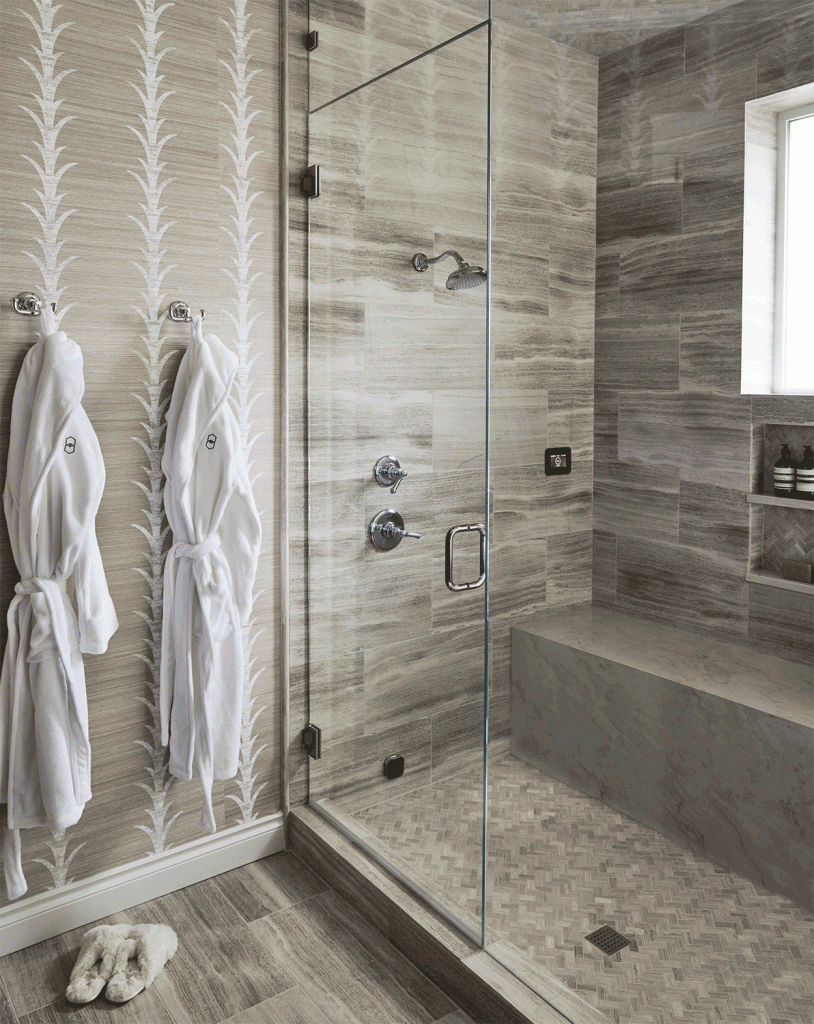 4. Rock the Walls
We always want to add that element of surprise and delight in a bathroom, and one great way to do that is with a fabulous wallpaper. Select a pattern that really packs a punch, like the bold design we chose below for a Seattle home. Paired with black and white, it makes a dramatic impact on anyone who enters.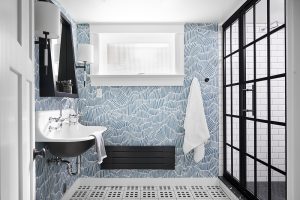 5. Remember Luxe Details
In a bathroom, the beauty really is in the details, especially if they are functional! The Pulp team always thinks about extras that will make our clients happy, like a towel warmer (see below), teak flooring in a shower, heated stone floors, statement lighting and more. Think about the details that will give you an even better experience in this space!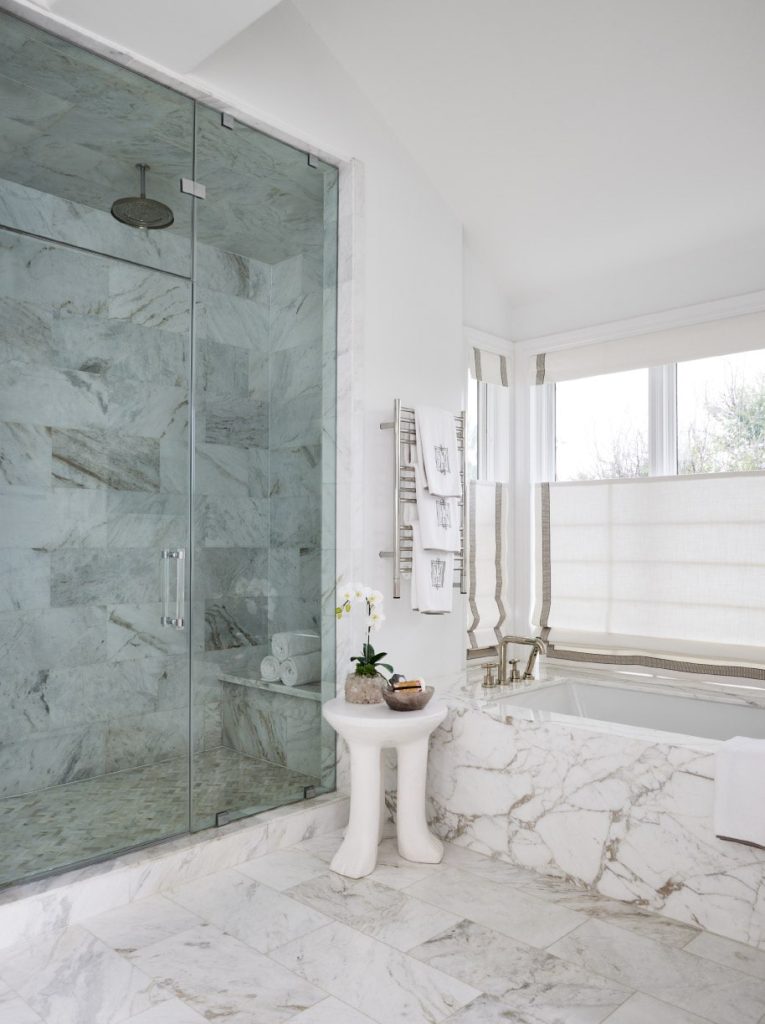 Do the bathrooms in your home just function, or are they fabulous? Give us a call to help elevate the spaces you live in!
Credits