7/19/23
At Pulp, our team is known for crafting the most beautiful and functional homes for our clients. But we also want the interiors to be special and to stand out from the crowd of cookie cutter designs. We specialize in custom design that will give our projects a unique and stunning style. Why custom? Because we can create the perfect look that only our clients will have, and custom also can offer amazing solutions to design challenges. Here are some of the custom innovations we've devised for our projects!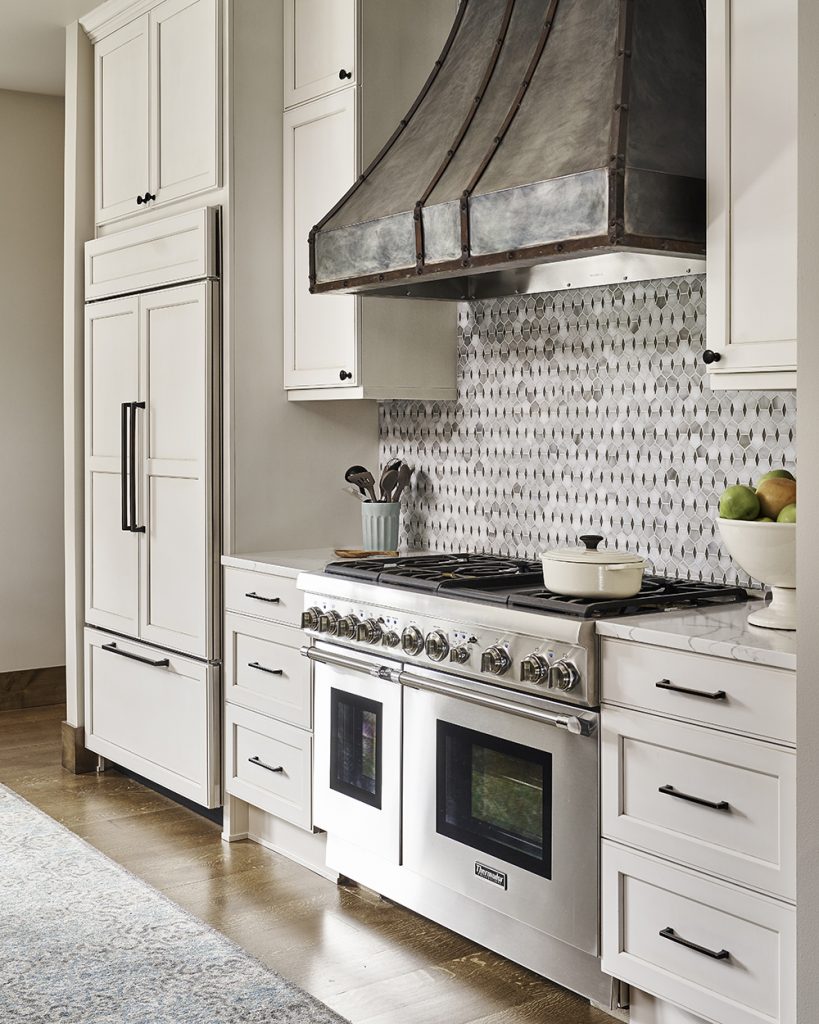 Custom Cabinetry
This is probably the number-one custom detail that we recommend to all of our clients. Creating custom cabinetry allows you to have storage solutions that are perfect for how you want your room to function. In a kitchen, that can mean unique drawers for spices and baking ingredients, or toe kick storage for platters. In a bathroom, you could have a drawer that holds your hair dryer and curling irons, or a cabinet with the perfect place for all of your toiletries. We've used custom cabinets to put wet bars into extra spaces that would otherwise not be used, or to transform a boring closet into a glam wine room. Always try to include custom cabinets in your budget.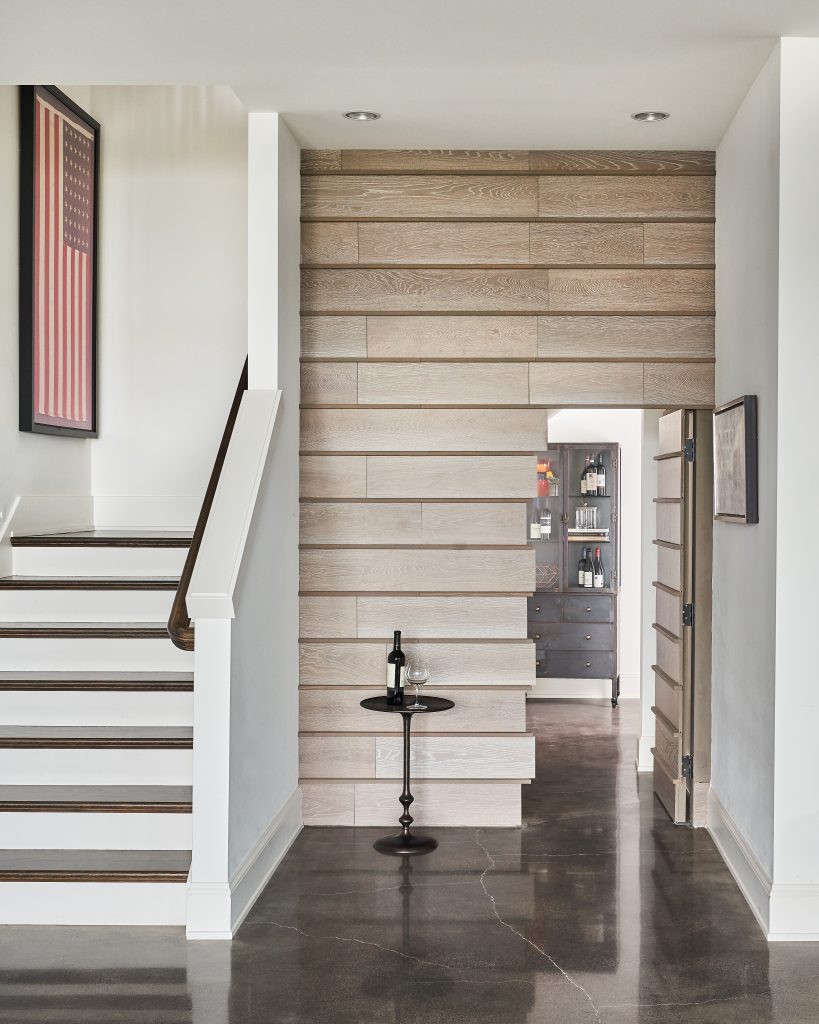 Custom Solutions
We love it when our clients give us a design challenge to solve. This is where custom design can definitely bring a smart solution. An unused space under the stairs can become a secret wine room. A TV can be hidden behind panels of art. A beautiful mural can slide back reveal an art room. That's the beauty of working with custom craftsmen – if you can dream it, we can make it happen.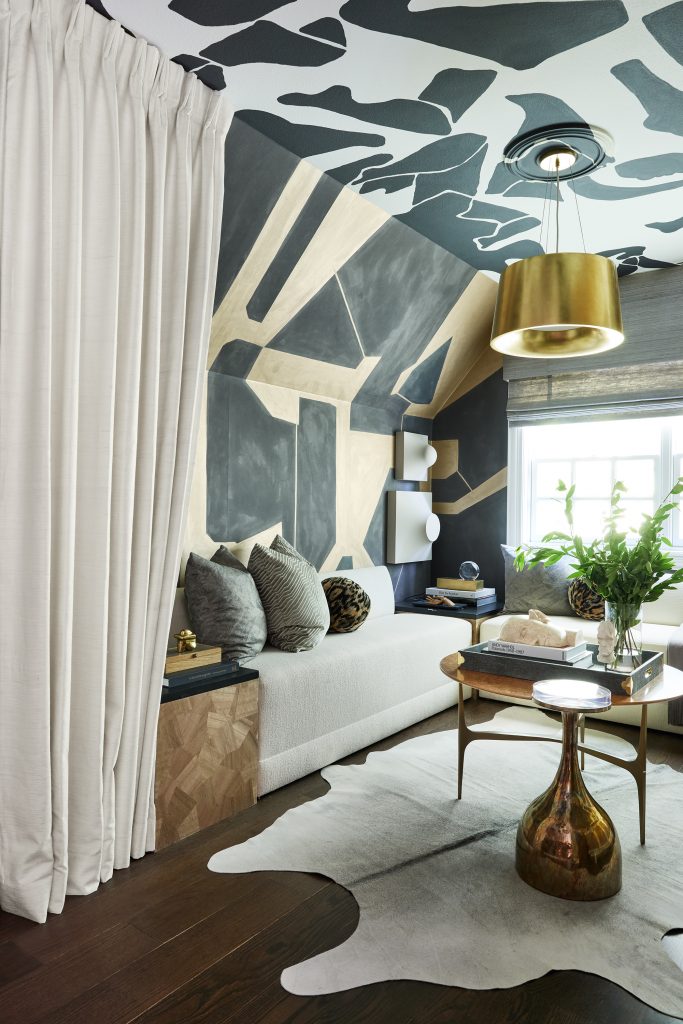 Custom Furniture
Sometimes you just can't find that perfect sofa that fits just the way you want it to. Or you need a table that really blends into the room's design with a unique finish. That's when we call in our workroom pros to bring our custom designs to life. It's a great way to get that piece of furniture that is exactly what you want and need. We designed several custom pieces for our "zoom room" at the Kips Bay showhouse, above.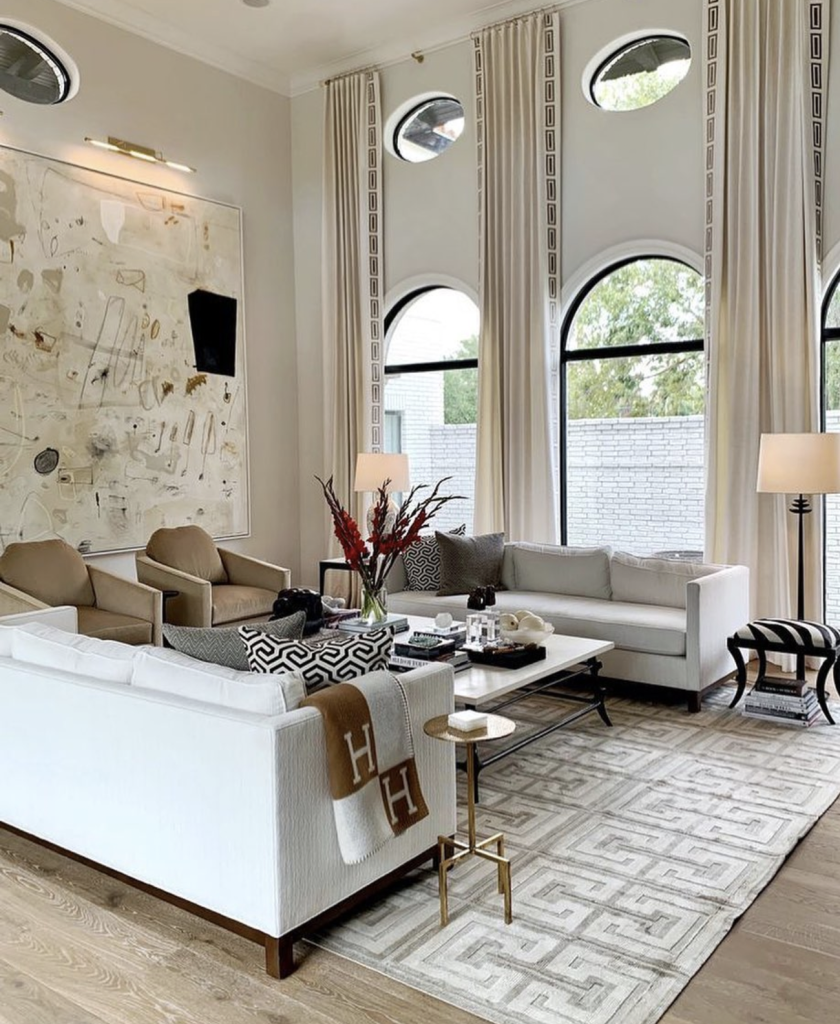 Custom Rugs & Floors
In our Laredo project above, we spent a lot of time working on a custom rug for this living room. We wanted dimensions that you can't find in commercial rugs, and we also wanted the colors to perfectly match the palette we created for the room. It makes such a big difference! We've also gone through up to 15 steps for the perfect wood finish, or hours putting tiles together for a wow-worthy look on a kitchen floor. Every detail is so important for a home that offers next-level design.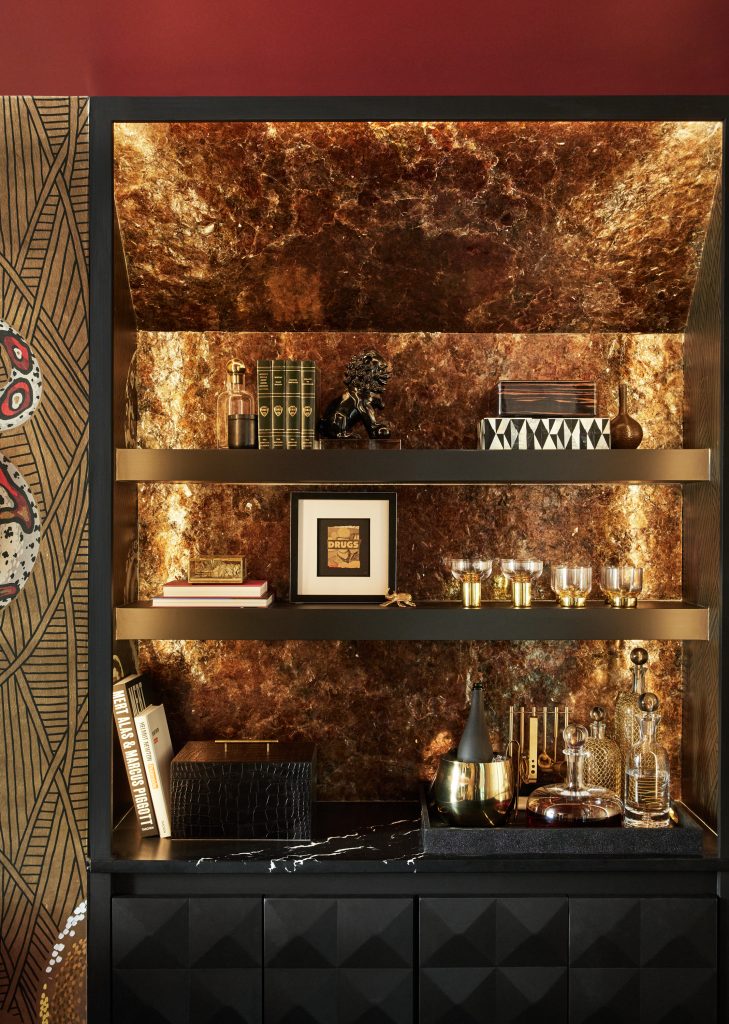 Custom Walls
Walls are a great way to add some fabulous style to a room. We use a lot of custom paint colors and we've created custom wallpaper to make a statement. But if you want to add a super-luxe look, then you should really think out of the box. In the bar area above, we had an artist hand apply muscovite mineral to the walls that looks like snake skin. It's an edgy design that we love.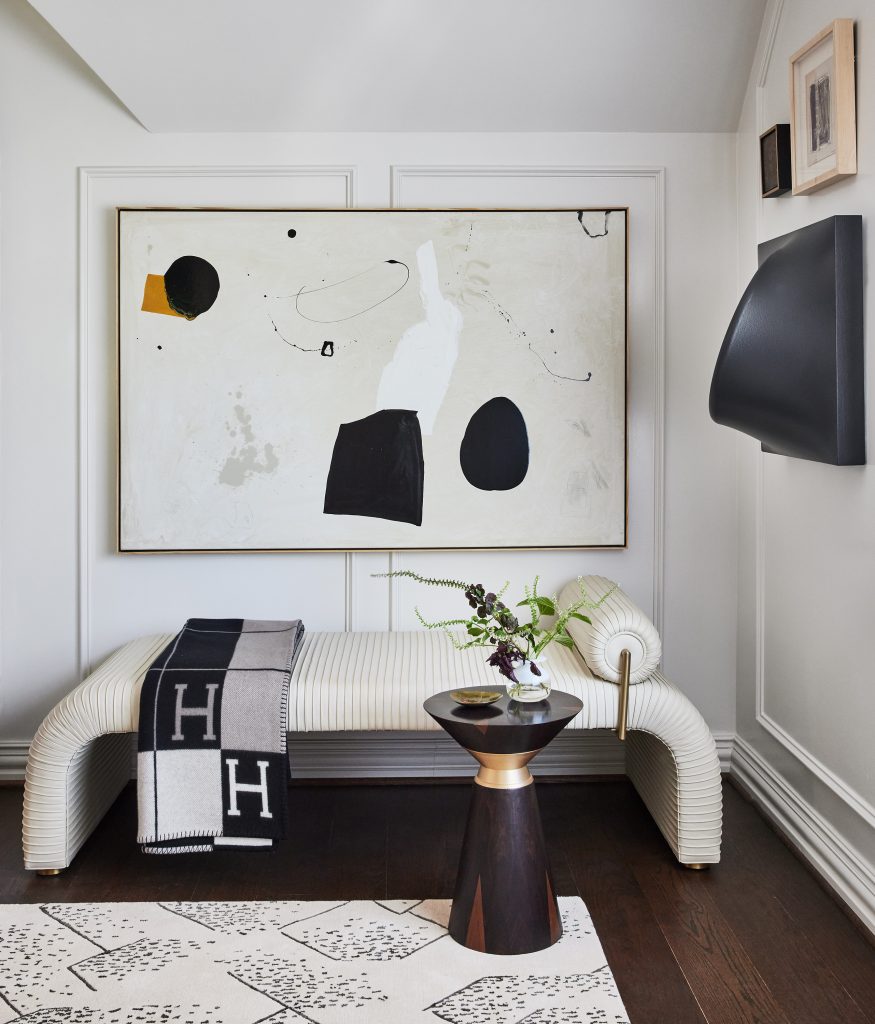 Custom Art
We have a great group of artists that we love to work with that can create the most beautiful works of art to fit any space in our clients' homes. Not only does it make a room's interior perfectly balanced and gorgeous, but original art is a special way for our clients to create or expand their own curated collection. Art can tell your story and show a lot of personality in a home's design.
Does your home need a custom redesign? Give our team a call to get the Pulp team's help to take your home to the next level.
Credits