We all want to enjoy a beautiful home with a harmonious feeling, where everything is placed exactly as it should be. However, this can be more challenging if you have mobility issues, as you must consider practicality and accessibility in addition to aesthetics. 
In recent years, home elevators have become incredibly popular, as they help senior citizens and others with mobility problems enjoy the entirety of a multi-story home without requiring extra help. They are safer and faster than old-school chair lifts – not to mention much more attractive and compact. 
Along with smart home systems, home elevators allow people of all abilities to find comfort and freedom in their homes, knowing that they don't need to rely on someone else to fetch something from their second-story bedroom or suffer from pain when getting up the stairs.
Thankfully, these compact and elegant elevators come in several finishes, including black, white, and chrome, so you can be assured that you'll find something that looks perfect with your interior design. Today, we'll look at three different aesthetics you might choose from, turning your home elevator into both an excellent tool and a conversation piece.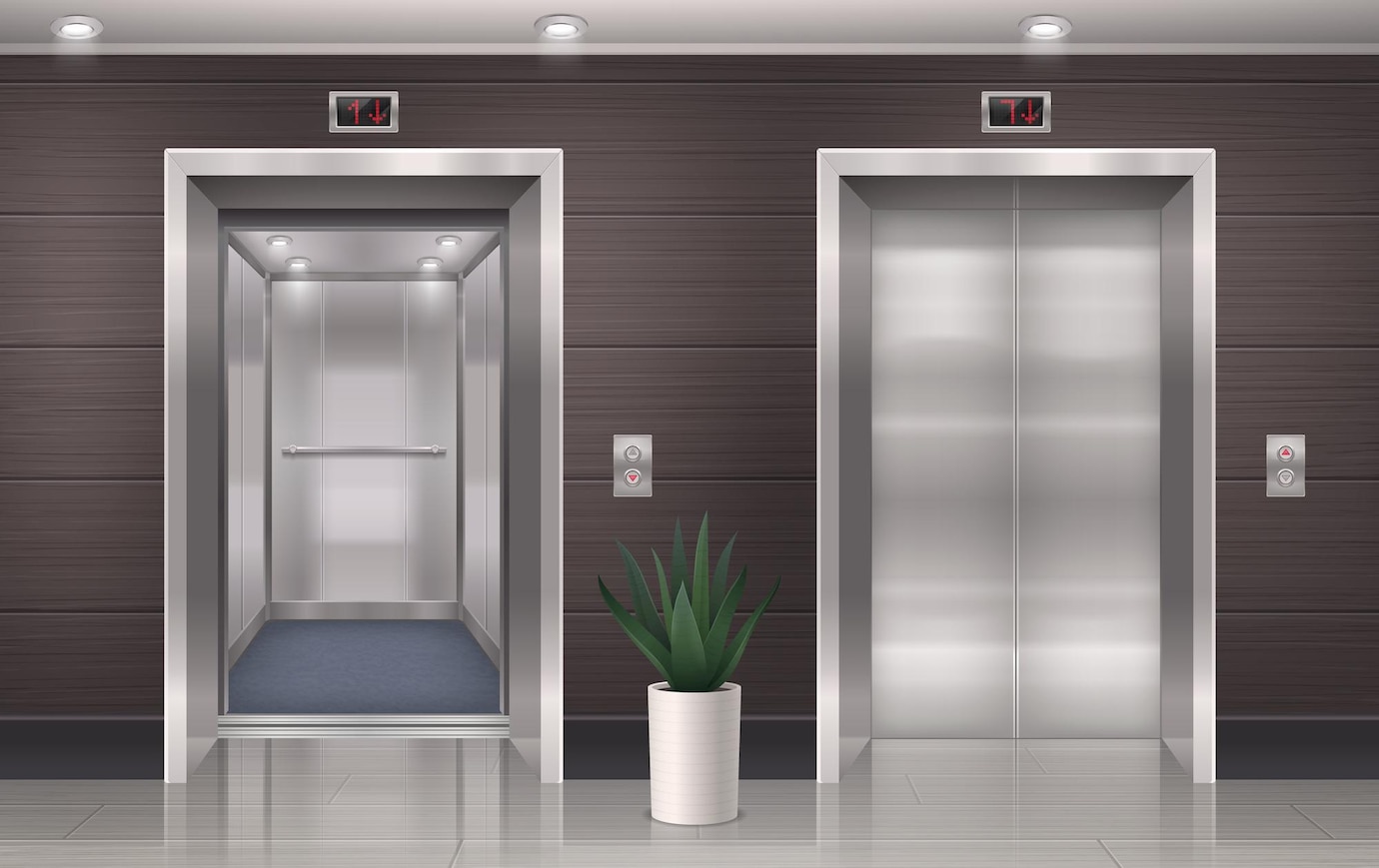 Choose a Refined Black Aesthetic That Blends Old With New
Slim residential elevators with black trim look amazing when combined with decor styles that emphasize simplicity, beauty, and ease. They're absolutely killer choices for any home that relies on minimalism, such as one that leans into traditional Japanese aesthetics.
Pair your elevator with black lacquer furniture, rich red carpets, and stark black-and-white screens to make a bold but beautiful living room that immediately identifies you as someone with incredible taste. In your bedroom or upstairs hallway, you may choose more soothing colors, such as a warm green rug with black bedspreads and white curtains. Rely on light pine furniture that contrasts well with the darker tones but also makes your elevator a highlight of the room, and you'll create a relaxing oasis from the stresses of the modern world.
Head Back to the Prime of American Aesthetic With Midcentury-Modern in White
Midcentury-Modern is a design style that many people aspire to: it's known for using naturalistic accents, streamlined silhouettes, and a strong attention to location in architecture. One need only look at Fallingwater, the UNESCO World Heritage site designed by Frank Lloyd Wright, to see the true majesty of this particular aesthetic.
Something that many people don't necessarily notice about Midcentury-Modern is that it makes great use of white as an accent color. While no single home is the same, many focus on white walls or ceilings to bring a sense of lightness to the room; it also allows unique furniture or art its time to shine.
A residential elevator with white trim looks amazing in a Midcentury-Modern home, either when nestled in a nook beside bright white walls, or perhaps placed in the center of the room in a place of honor. You can set a vintage table, with its iconic pin legs, beside the elevator, then accent it with a beautifully glazed bowl; this makes an excellent place to set keys or other small belongings you may need when heading out.
Go Modern With Metallic Finishes
Lastly, we come to the most obvious way to leverage an elevator: a modern mood. A tube in chrome looks dashing when set beside other more contemporary design elements, like a black leather sofa with steel legs or an abstract painting in bright colors. This option shows that you appreciate progress and have embraced the march of time, with all the freedoms and conveniences the past decades have provided. 
Show that your elevator isn't just an accessibility tool but another appliance by using chrome finishes on other parts of your home as well, such as in the kitchen or with cleaning metal fixtures in the bathroom. This way, you develop a harmonious aesthetic that allows each piece to be appreciated.
Final Thoughts
A home elevator is a surefire way to add ease of access to your home, and it can also make a powerful conversation piece when it seamlessly blends into its surroundings. Choosing the correct trim and centering your elevator as a part of the design will allow you to really enjoy your home and its newfound accessibility even more than before.
Whatever interior design style you choose, be sure to emphasize freedom of movement and convenience, making the greatest use of your elevator not just as a tool, but as a statement. Soon enough, this remarkable appliance will be an essential element of your design, one that will provide value and beauty for years to come.