This incredible bathroom makeover is just the start of what Leanne and Travis Reading have planned for their Brisbane home. And it's hard to believe it used to be what Leanne called a cockroach hangout!
"It had tan wall tiles, dark slate floors, a low ceiling and a hideous in-built shower/bath which was rotten with water damage," she says. "The layout was a little unusual, and the external wall was almost entirely made up of a louvre window, with very little privacy. Overall, it was a disaster. It required a full gut of the ceiling and two internal walls, from which we designed a new floor plan and made it a lot more functional."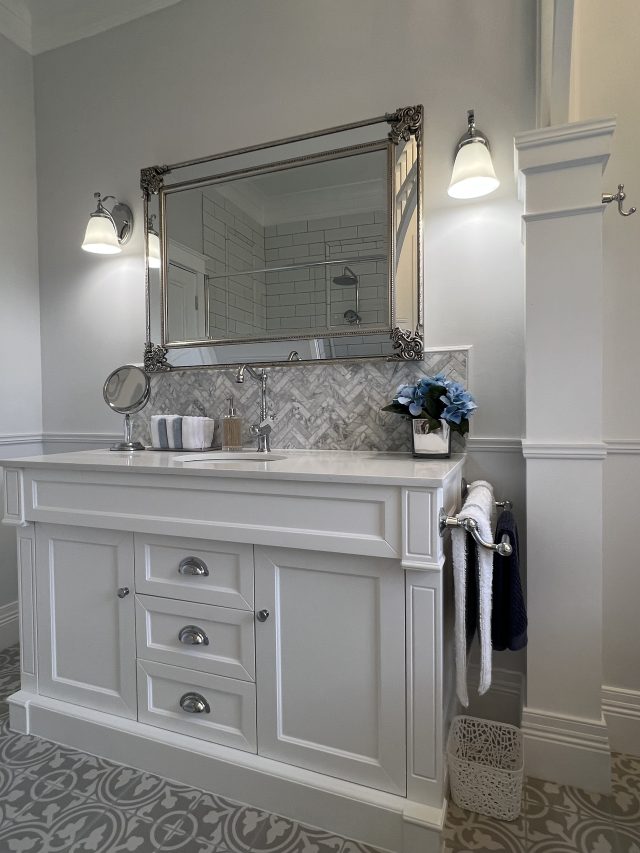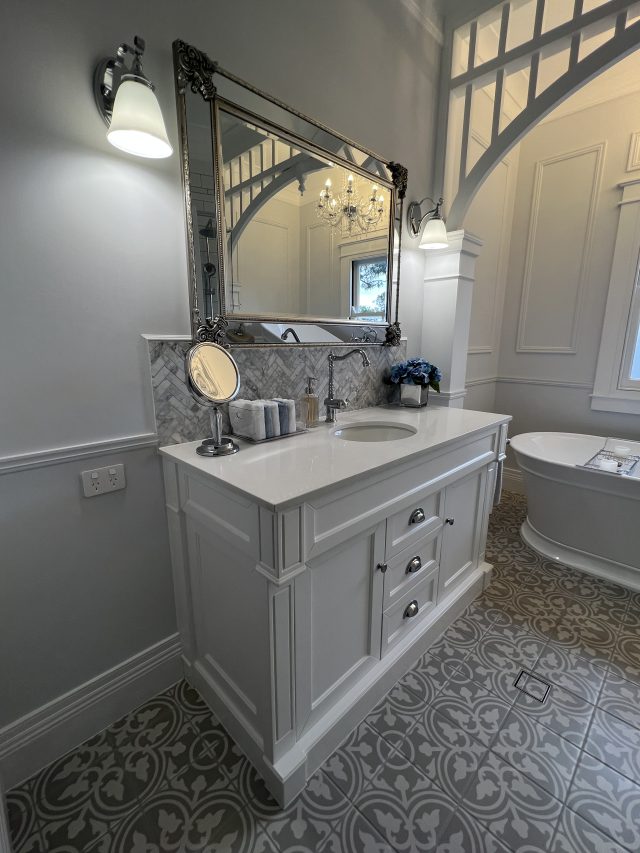 The entire floorplan was reconfigured and the ceiling raised to almost three metres. Combined with the new lighter colour scheme, the bathroom was transformed. The addition of the repurposed timber arch, taken from their lounge room, which is mid-reno, defines the bath area. "This was a triumph," says Leanne. "It truly made the room special."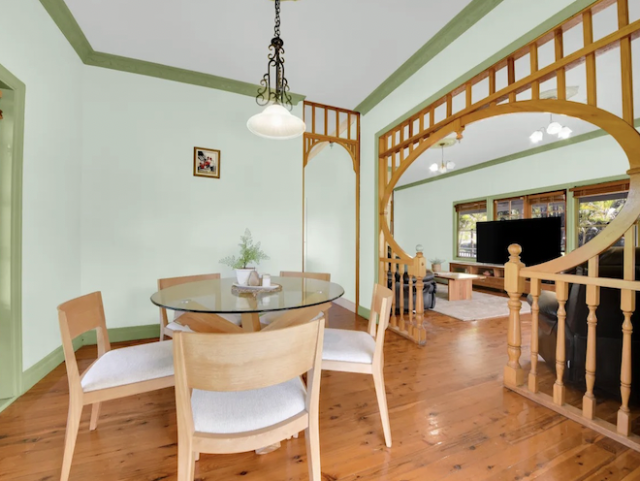 The couple have lived in their home, in the Western Hills area, for six months. It's a country style Queenslander, built as a reproduction in the eighties.
Working under the guidance of their builder, with local tradies and with plenty of enthusiasm, they were able to do much of the work themselves and in doing so, saved thousands. "The budget wasn't huge, yet we wanted high end finishes and details which would have otherwise been unobtainable."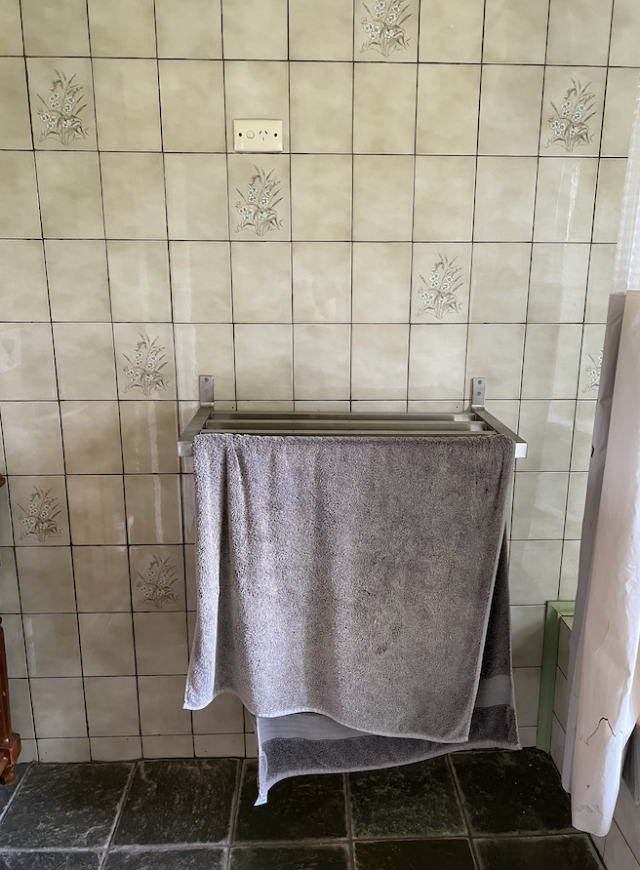 Leanne adds: "We started planning the room a couple of months before we were able to move in, and this allowed us to really think things through and select and purchase the right fixtures and fittings. I think this planning was key, as we made really well researched decisions and nothing was rushed. 
"My husband and I are a great team as he is really very good at most areas of building and has a great eye for finishes and detail, while I am always researching and looking for design ideas to make the room visually perfect with both the design and decorating."
Leanne, who is a full-time career for her adult daughter, is particularly pleased with their 'hidden' shower niche which is tall enough to fit any shampoo bottle on the market!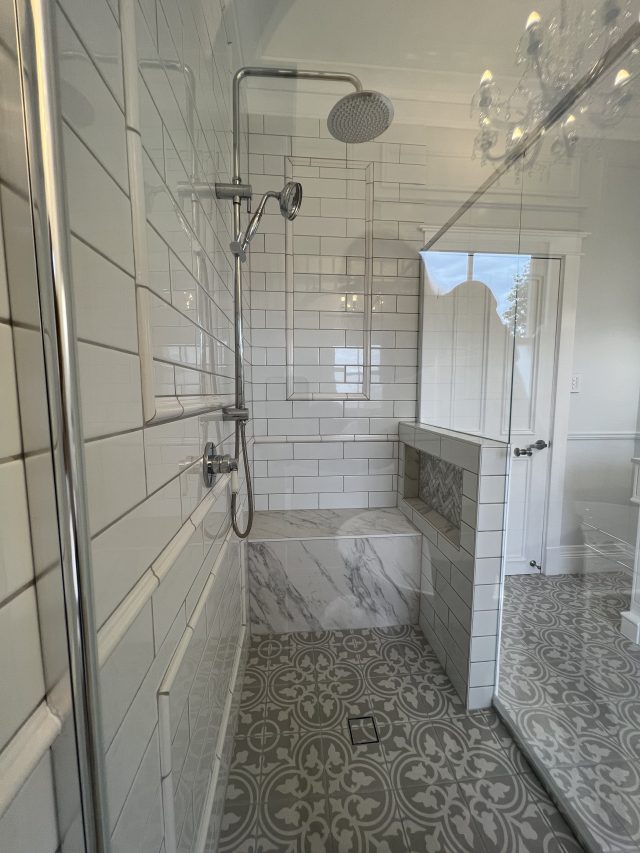 "The space is so elegant and refined, but most of all it exudes a feeling of tranquility. Taking a shower in that beautifully tiled area, with the LED halo lighting behind the mirror and shower nook, is a really intimate experience. It's so inviting and you cannot help but stop and stare at it when you walk past the door in the corridor.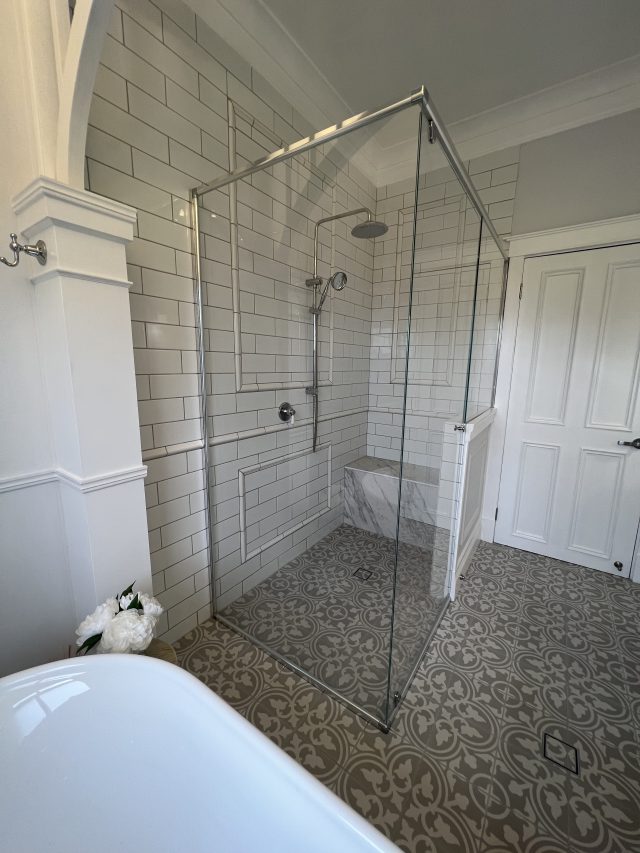 And the cost? The pair received quotes ranging from $40,000 to $50,000, but as they were able to do the demolition, much of the building, most of the carpentry and all of the painting and finishes themselves, they were able to halve the cost. "Our final price came in at around $23,500, give or take a few Bunnings receipts flapping around in the car somewhere!"
She adds: "Given this bathroom is really just for use by our daughter and any guests we have from time to time, it's going to be hard to top it when we begin the master ensuite for my husband and I. We are nervous but excited by the challenge."
Here's hoping Leanne and Travis will share more of their reno with us in the coming months!
Suppliers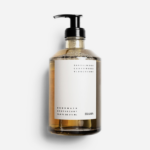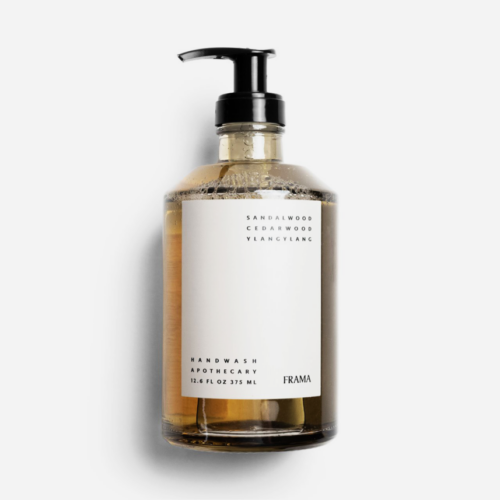 The best-looking pump handwashes for your bathroom
Give it a few weeks and a bar of soap can quickly become an off-colour, grimey mess (and their hygiene…