Sharing the best neutral area rugs and an exclusive coupon code!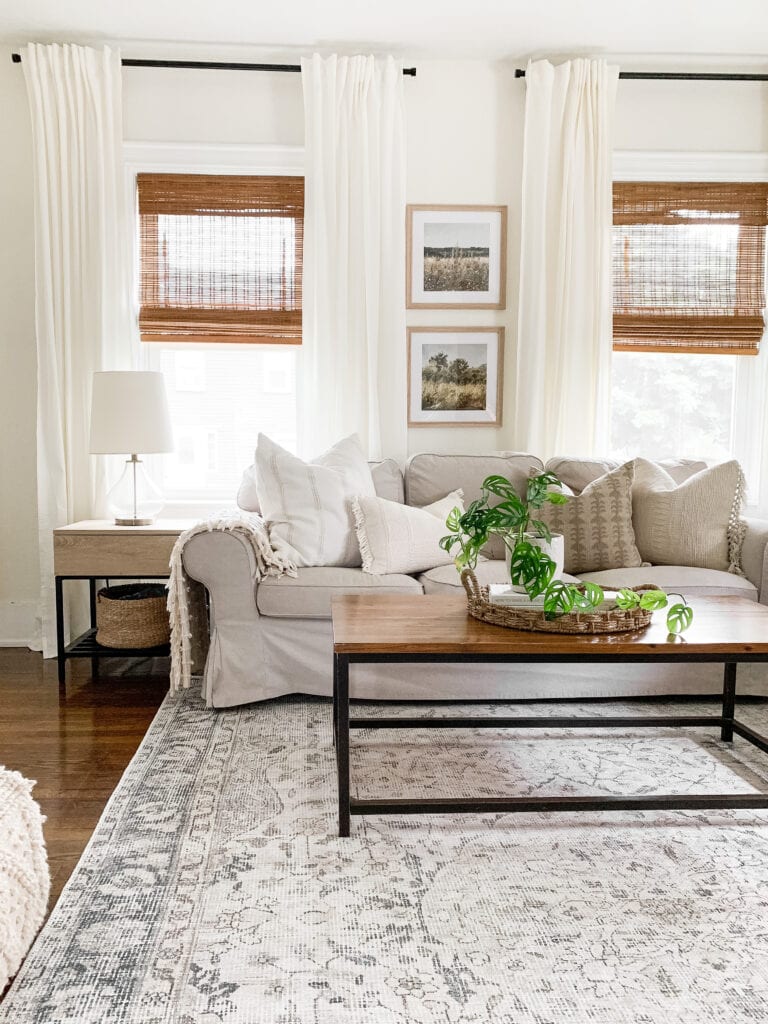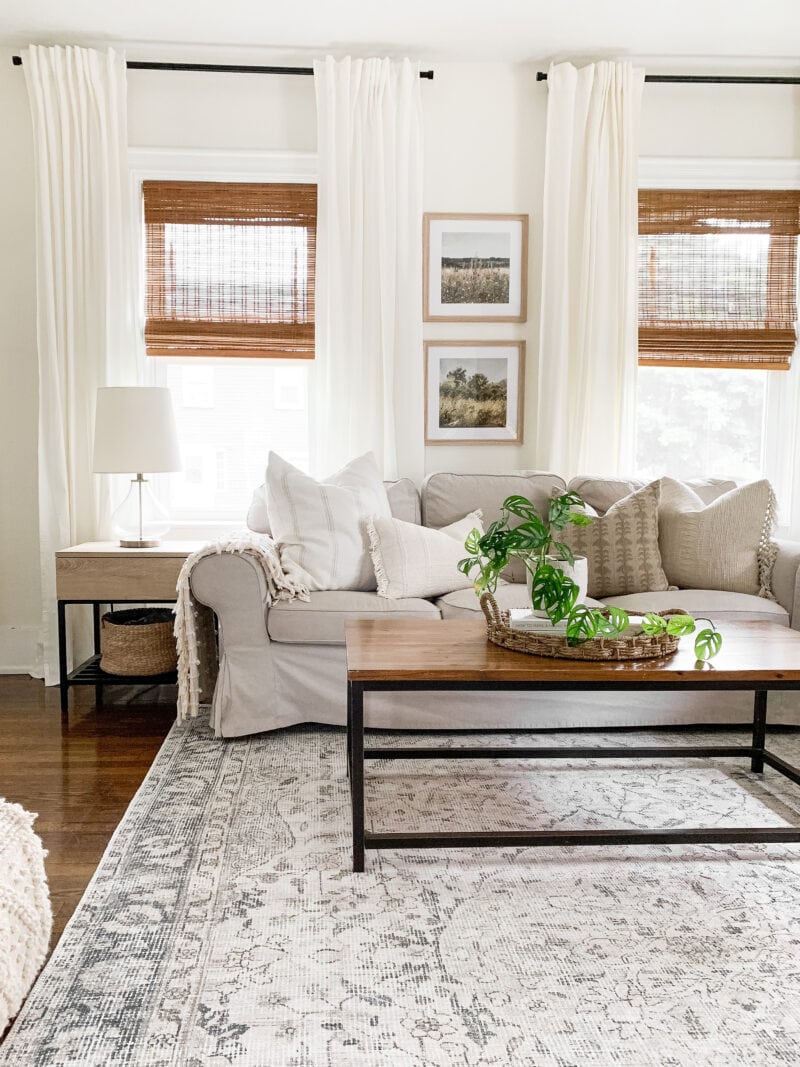 Use promo code MDD at checkout for an additional 15% off the sale price of the neutral area rugs shared in this post.
What are Neutral Area Rug Colors?
Neutral area rug colors are soft muted colors that create an understated palette. They often consist of shades that blend well with a variety of decor styles and color schemes. This is why neutral area rugs are so popular.
These colors create a versatile base that can anchor a room's design without overwhelming the space. Common neutral area rug colors include:
Beige: A warm, pale color that can range from light tan to sandy shades.
Gray: Various shades of gray, from light to charcoal, provide a cool and sophisticated look.
Cream: A soft and light color that is a perfect neutral without being stark.
White: Crisp and clean, white area rugs create a sense of airiness and brightness.
Ivory: Similar to cream but with slightly warmer undertones
Taupe: A blend of gray and brown, taupe is a versatile color that works well in many spaces.
Greige: A combination of gray and beige, greige offers a contemporary and balanced look.
Natural: Unbleached or undyed fibers, such as jute or sisal, can provide an earthy and organic feel.
Muted colors like blue, pink, green, and maroon: These colors are often found mixed with a neutral base. They add depth to a neutral rug without being too colorful.
Neutral area rug colors are popular choices because they can complement a wide range of interior design styles, from modern and minimalist to traditional and rustic. They also create a calm and harmonious atmosphere in a space. When choosing a neutral area rug color, consider the existing colors in your room, the desired mood you want to create, and how the rug will interact with other decor elements.
What type of Area Rugs are in Style Now?
Rug styles are influenced by Interior Design trends and personal preferences. Below are styles that I love and are trending for 2023. I don't see these styles going anywhere anytime soon.
Natural Fiber Rugs: Rugs made from natural materials like jute, sisal, and seagrass were gaining popularity due to their eco-friendly and textured appeal.
Vintage and Antique Rugs: Vintage and antique rugs, particularly Persian and Oriental rugs, have remained timeless and were often incorporated into modern interiors for a touch of history and character.
Neutral Tones: Neutral-colored rugs in shades like beige, gray, and cream remained a staple due to their versatility and ability to blend seamlessly with various decor styles.
Layering Rugs: Layering smaller rugs on top of larger ones, often with contrasting textures and patterns, was a creative trend that added depth and interest to interiors.
Washable Rugs: Washable rugs have gained popularity due to their practicality and convenience. These rugs are designed to be easily cleaned and maintained, making them ideal for high-traffic areas, homes with pets or children, and spaces where spills and messes are common.
Ultimately the best choice for your space is the one that resonates with your personal style and complements your existing decor best!
What is the Most Popular Size for Living Room Rug?
The most popular size for a living room rug depends on the dimensions of your living room and how you want to arrange your furniture.
However, a common guideline is to choose a rug that is large enough to anchor the main seating area and allow for the front legs of the furniture to be placed on the rug. This creates a cohesive and visually appealing arrangement.
8′ x 10′ or 9′ x 12′ is the most popular living room rug size. These larger rugs are suitable for most average-sized living rooms. They can accommodate a sofa and chairs, with the front legs of the furniture resting on the rug.
The Best Neutral Area Rugs
I am going to share my favorite neutral area rugs that have been featured in my home over the years. This is the best way to shop for a rug because you can see it in an actual space.
Most of these rugs are from Boutique Rugs. They are one of my favorite places to shop for rugs online because they offer free shipping/ free returns, a large selection, great quality, and an affordable price. You can read a full review of Boutique Rugs HERE.
I also have an exclusive coupon code for my readers. Use promo code MDD at checkout for an additional 15% off the sale price.
 Affiliate links provided for your convenience, please read my disclosure for more information."
Click the name of the rug or the photo to shop!
What to Read Next:
Affordable Farmhouse Style Rugs
Best Places to Buy Rugs Online
Affordable Outdoor Rugs
Want to save this for later? Post this Neutral Area Rugs to your favorite Pinterest Board!