Sam and Andrew knew they would have to do some creative reimagining when they bought a three-bedroom federation cottage in Coogee, in Sydney's eastern suburbs. "But to be honest, we weren't fully aware of the state of disrepair it was in," Sam says.
Sam says the former owner was a 100-year-old poet, who had lived there for decades and had a reputation for being a bit of a character. "People say she would often invite the neighbours in for a game of cards or a whiskey as they passed by her low fence."
"We wanted to retain some of … her character in whatever we did. We wanted to keep a lot of the period details. We wanted to access the northern light and transform it into something that was modern but also sustainable."
After completing a full interior remodelling of the 317 sqm property, the couple were left with expansive glass doors at the back, which offered a view of their asbestos-riddled garage just 2 metres away.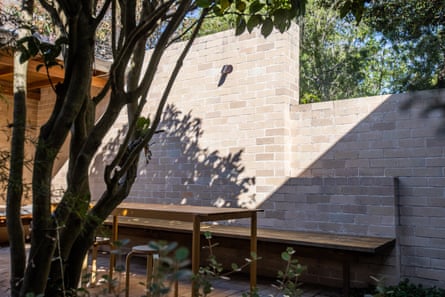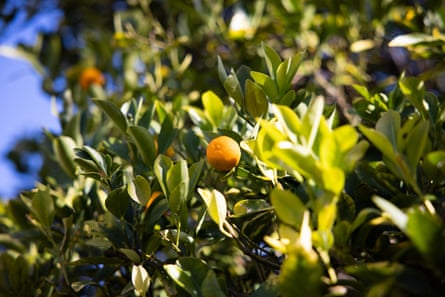 They considered transforming the garage into an art studio, but after the first wave of Covid lockdowns, Sam says "it became clear to me that what was really important was outdoor space, a reflective space and open space"."
Engaging the services of Saha Architects on a friend's recommendation, Sam says the family began to explore ways the 60 sqm space could be reconfigured to deliver some of the benefits of a studio but in a more natural and open way.
They came to a counterintuitive conclusion: instead of adding an extension, they needed to subtract. The garage had to go, and in its place they would build a courtyard.
Sam says this realisation came from questioning what would sustain and enrich their lives, rather than simply creating more space to inhabit (and inevitably fill with junk).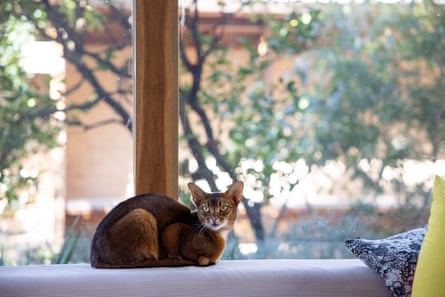 Harry Caterns of Saha Architects says they regularly challenge clients to "question the impulse to build more".
Cleverly considered courtyards, he says, "can be much more enlivening to a home than a big back yard that never gets used, or an extra room or building". The idea that less can be more is a cornerstone of Saha's philosophy on urban living.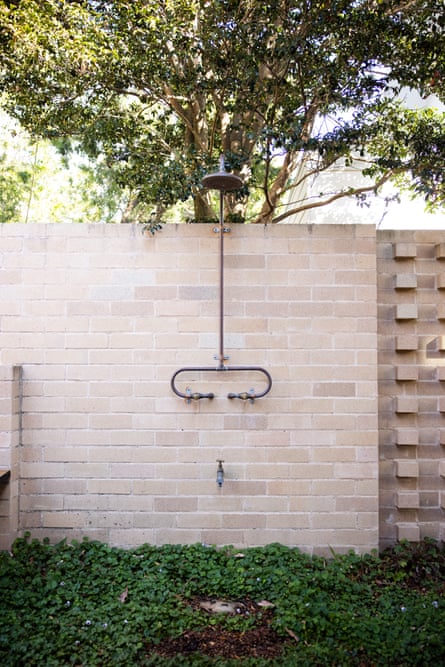 The six-month project has resulted in a garden space with a heated outdoor shower, a firepit, a dining area, three large lounge spaces, protection from the elements (thanks to a large awning and the courtyard's high walls) and a spray of herbs and native flora. Sam says the courtyard has "completely changed [their] lives" functionally and aesthetically.
With a large blended family including two teenagers (who live at the home) and six adult children, Sam says the reinvention of the space allows them to accommodate their vast clan for get-togethers, while also being a quiet sanctuary as a family of four.
Although the garage itself has gone, its "footprint" remains – which means the home still technically has a usable car space (therefore protecting its potential resale value.) The addition of an electric vehicle charging outlet is another nod to the project's forethought.
While she declines to share the exact cost, Sam does say the project cost more than they had budgeted, adding that the money they initially set aside "probably wasn't realistic". Ultimately, spending on the right materials to properly execute Saha's concept was a no-brainer. "For what was delivered, I still feel like it was economical."
Caterns also points out that, metre for metre, not only is a subtraction less environmentally and materially intensive; it also costs roughly half as much to build (and run) than an enclosed building.
Sam and her family have now been living with the courtyard for one and a half years, and she says there is nothing they would change. "In fact I feel more grateful for it the longer we live with it."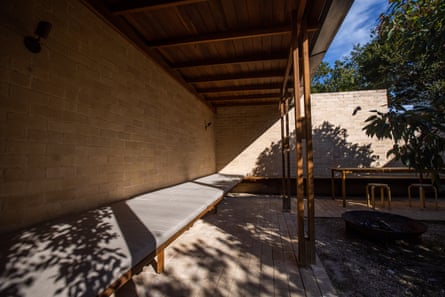 They aren't the only ones impressed with the project. The Australian House awards recently granted the space its Garden of the Year award; while Saha was recognised as the county's best emerging architecture practice. Judges praised the concept as a "human-scale response to what could easily have been another garage on a tight block", adding that it was encouraging to see the family using the space not just as a courtyard but an outdoor room.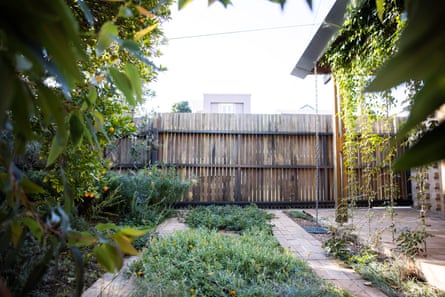 Sam certainly appreciates the space on a human scale. There is, she says, so much to love: showering under the camellia blooms, outdoor movie nights with a projector, and gatherings around the fire pit. This is all complemented by a rapidly growing garden that changes with the seasons.
"It's private and gives you a feeling of being completely somewhere else but without being hemmed in … I feel like I come home to a mini-ecosystem every day and I always feel good in my little forest. I can't imagine having a building there at all."
Do you have an Australian home improvement triumph (or tribulation) you'd like to share? Email [email protected] with "My renno" in the subject line, and one or more photographs of the project to be considered for future columns.